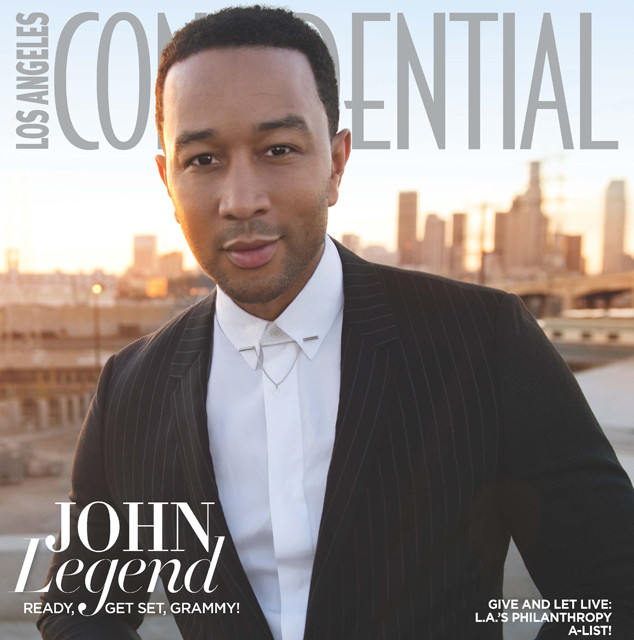 BRIAN BOWEN SMITH/Los Angeles Confidential
While John Legend and Chrissy Teigen may look like one of Hollywood's happiest couples, the 35-year-old singer admits it took "a couple of years" before he knew the Sports Illustrated stunner was "The One."
Appearing on the cover of Los Angeles Confidential magazine's December/January issue while sporting a sharp black suit, the nine-time Grammy award winning musician opens up about his gorgeous wife, whom he wed in September 2013.
Asked whether he loved Teigen from the moment they first met, the soulful crooner gave a candid response, admitting he was cautious in love before tying the knot with the beautiful brunette.