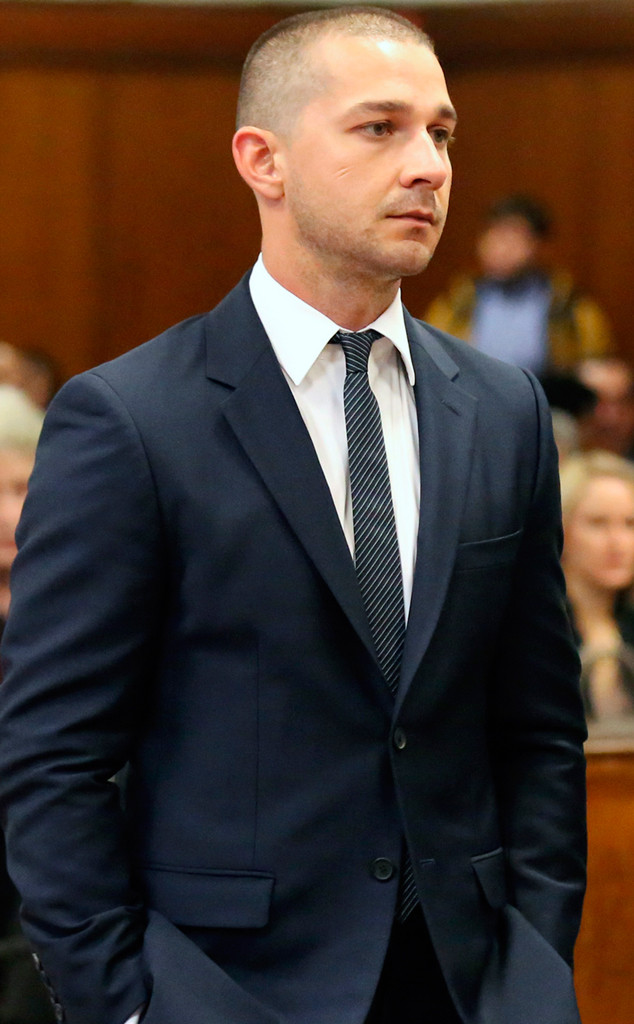 REUTERS/Jefferson Siegel/Pool
Shia LaBeouf appeared in New York court today for a probation compliance hearing following the 28-year-old actor's Sept. 10 guilty plea to charges of disorderly conduct, stemming from his arrest at Studio 54 earlier this summer during a showing of Cabaret.
The Fury star, who sported a clean-shaven face as well as a navy suit, was in court with his attorney Robert Gage, who submitted proof of LaBeouf's probation compliance after the actor was ordered by a judge in September to complete six months of outpatient alcohol rehab.
LaBeouf showed that he has been successfully receiving treatment at The Hills Treatment Center in Los Angeles and, per the terms of his plea deal, his record will be wiped clean if he has no new arrests for the next six months.
"Shia has done a terrific job of complying with his program and we appreciate the court's recognition of that," Gage tells E! News.