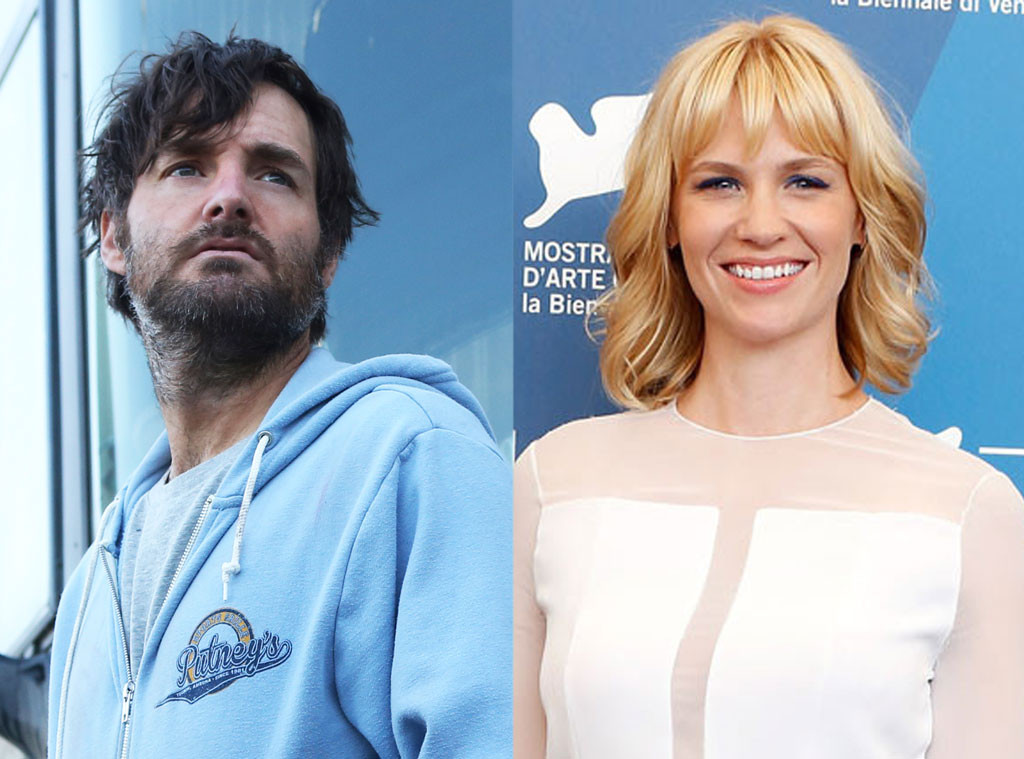 FOX; Getty Images
Hmm...Looks like maybe Will Forte isn't The Last Man on Earth after all?
January Jones has booked her first post-Mad Men TV gig on the ambitious new Fox comedy featuring the Saturday Night Live veteran as—you guessed it—the last man on Earth. Maybe, just maybe, there's also a last woman on Earth? And she's pretty? And there's hope for the human race after all? Fox declined to comment on the casting, and sources are tight-lipped about exactly who January will play—and when we'll see her (it could be in flashbacks)—but we know her character is named Melissa. 
We also can report that Flight of the Conchords, Bob's Burgers and Daily Show alum Kristen Schaal has been cast (playing Carol Pilbasian), while Mel Rodriguez (Enlisted, Getting On) will play Todd and Cleopatra Coleman (Neighbours, Rush) will play Erica. 
Frazer Harrison/Getty Images, Albert L. Ortega/Getty Images, Frederick M. Brown/Getty Images, Jason Merritt/Getty Images
Flashbacks or present day? We shall see.
It's pretty rare that a comedy series is so hush-hush about casting information and specifics on roles, but there's a reason for the secrecy. Last Man on Earth is arguably the most unique and surprising concept for any TV comedy series in quite some time. It chronicles the life and adventures of an average dude (Forte) who just might be humanity's last hope. And beyond that, viewers are supposed to know absolutely nothing going in.
Will Forte created and wrote The Last Man on Earth, which will be directed by Chris Miller and Phil Lord of The Lego Movie and 22 Jump Street. We like the sound of all of this.
In case you missed it, here's the odd but amusing trailer...
In addition to SNL, Forte recurred on 30 Rock, starred in the MacGruber film and recently hit the big screen opposite June Squibb, Bob Odenkirk and Bruce Dern in Nebraska.
The Last Man on Earth is set to debut on Sunday, March 1 at 9 p.m. with back-to-back episodes. Its regular timeslot will be Sundays at 9:30 p.m. on Fox.