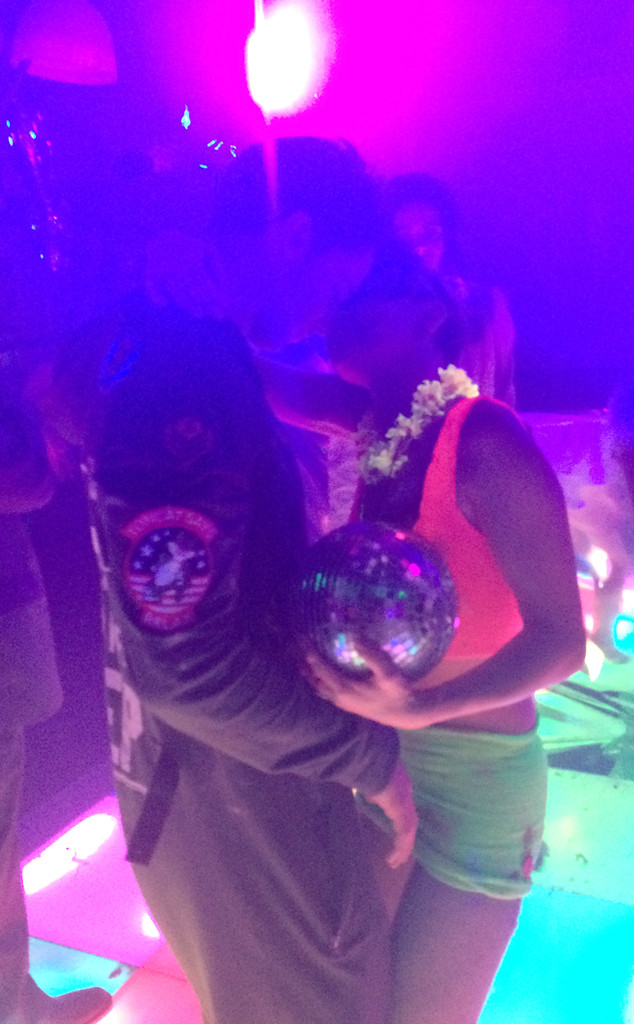 It looks like Miley Cyrus' blowout bash was a night to remember!
The singer celebrated her 22nd birthday party held by good friend showman Jeff Beacher at the new Beachers Madhouse, The Factory on La Peer in West Hollywood, over the weekend with a number of her nearest and dearest, including boyfriend Patrick Schwarzenegger. And the two lovebirds were not shy about packing on the PDA throughout the night.
"Miley and Patrick were spotted hugging, kissing and dancing together," a source tells E! News. "Miley was in her own world with Patrick. She was all over him."
Additionally, the insider tells us that the young star hardly left Schwarznegger's side and "seemed to have a great time. She was constantly smiling and seemed really happy with Patrick. No one held back. It was Miley's birthday and everyone made sure she had a good time. She is the life of the party and everyone seems to feed off of her energy."