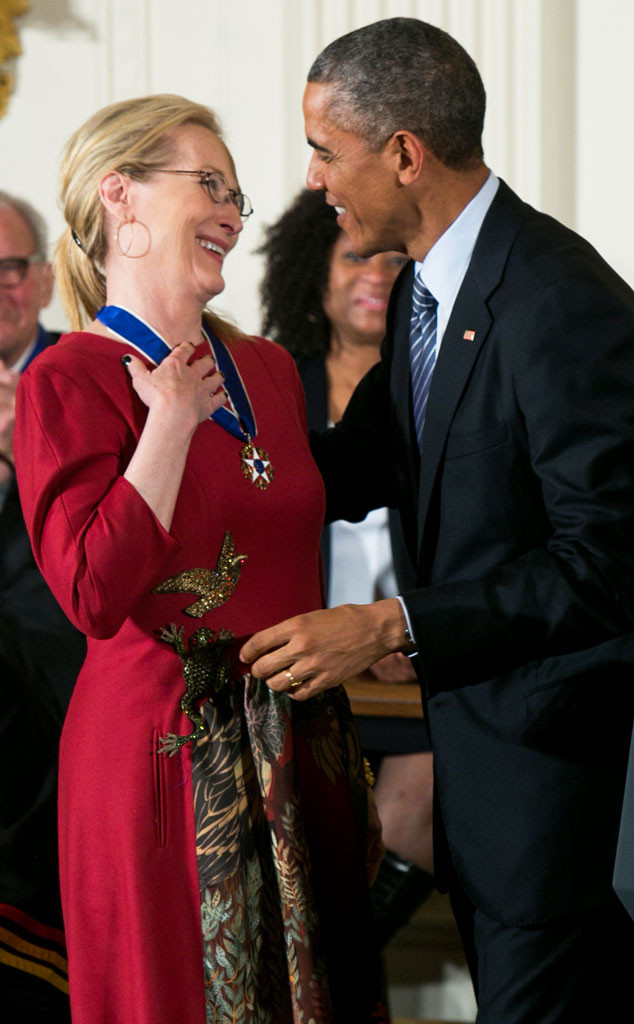 Kristoffer Tripplaar/ Sipa USA
Like the rest of us, President Barack Obama is in love with Meryl Streep.
The commander in chief shared his true feelings on the Oscar winner when presenting her with the Presidential Medal of Freedom, the nation's highest civilian honor, over the weekend.
"I love Meryl Streep," the president was quoted as saying by White House reporter Jennifer Bendery.
"Her husband knows I love her. Michelle [Obama] knows I love her. There's nothing they can do about it."
But his gushfest didn't end there! Obama also called Streep "one of American's leading ladies."
There were several other famous faces who received the Presidential Medal of Freedom including Ethel Kennedy, Stevie Wonder and Tom Brokaw.