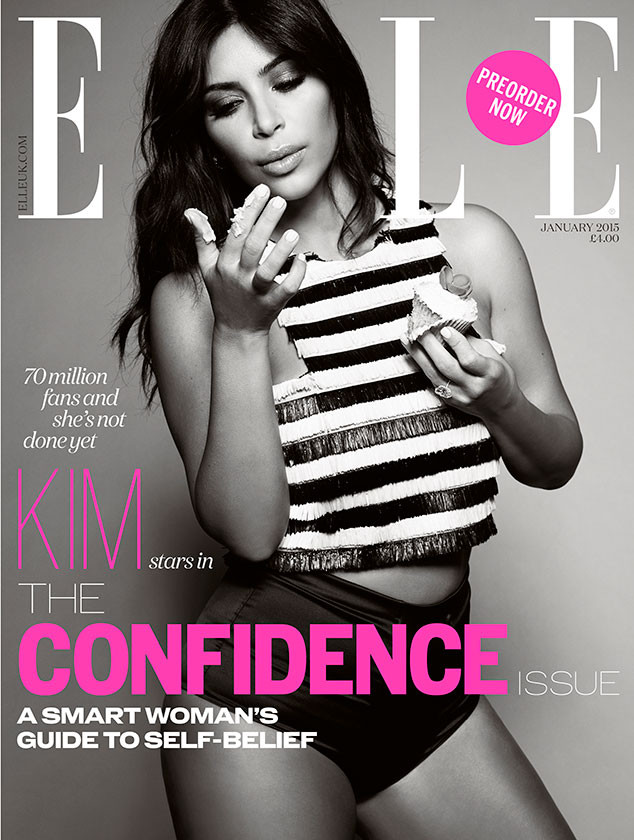 Jean Baptiste Mondino
Enjoy that cupcake, girl. You deserve it.
Kim Kardashian is continuing to grace the covers of magazines, although this is a wee bit different than what we've seen recently. The brunette beauty (who is fully clothed) absolutely stuns in a black-and-white, Jean-Baptiste Mondino-shot cover photo for Elle U.K.'s January 2015 Confidence issue.
Wearing a pair of black booty shorts, striped crop top and that gorgeous giant diamond ring, Kim K. nonchalantly flaunts her famous curves while seeming to direct all of her attention on licking that frosting off of her fingers (which is understandable, because that's the best part, duh).
What's more? This beautiful cover is just one of three that features the E! star. She tweeted the above image with the caption, "My first cover for @elleuk, shot by Jean-Baptiste Mondino...We shot 3 covers!!"