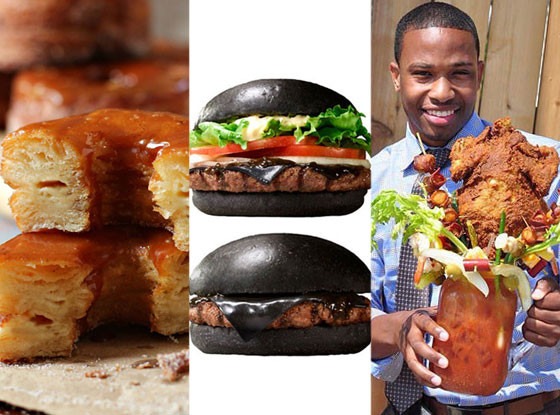 Twitter, http://foodnessgracious.com, Burger King Japan
2014 was a wild year for food!
For starters, it seemed like the whole world was gushing about how much they love the flaky goodness of cronuts, the half-donut, half-croissant treat that's been driving us all crazy. Then there were weird and wacky snacks like Burger King's burger with black buns and black cheese (yuck!) and the Sobelman's bloody mary with a fried chicken on it!
In honor of Thanksgiving this week, play our Best of 2014 InstaTournament game to vote for your favorite food of the year!