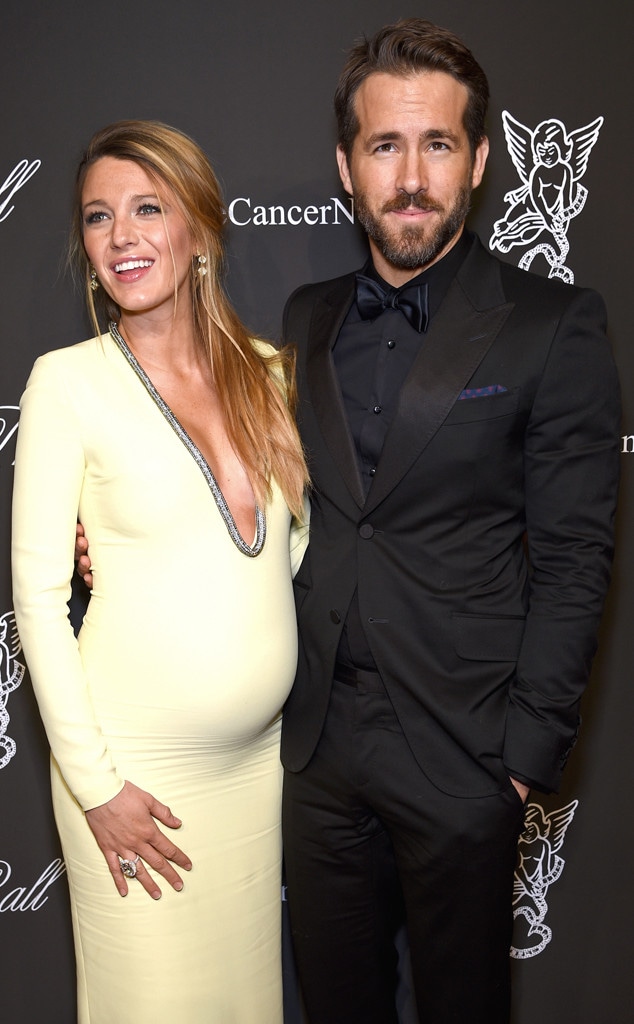 Dimitrios Kambouris/Getty Images for Gabrielle's Angel Foundation
Ryan Reynolds is gearing up for the most important role of his life: fatherhood.
The actor and his wife, Blake Lively, are currently expecting their first child together. The former Gossip Girl actress, 27, announced her pregnancy in October via Preserve, her lifestyle and e-commerce website.
Reynolds is ready to tackle diaper duty, saying, "I don't have a weak stomach. I'm good with diapers, diarrhea and all that kind of stuff because I have lots of nieces and nephews, so I've done it all before."
The Canadian actor is the youngest of four brothers.
Rest assured, the X-Men Origins: Wolverine actor isn't going to be guided by fear. "For a lot of new dads, you tend to dwell on the mistakes you don't want to make," Reynolds, 38, tells People. "I'm at that stage still where I'm focused primarily on being open and understanding and leaving a lot of room for error."
What aspect of fatherhood most excites Reynolds? "I'm just excited about having a buddy. We don't know if it's a boy or a girl yet, but whatever it is, you have this tether to reality that never goes away."
Hopefully the couple's firstborn inherits Reynolds' sense of humor! Last month, the R.I.P.D. actor joked about the odd baby names he was considering. "I don't want a name that's anything pretentious or, like, Hollywood-y. So I'm going with Excalibur Anaconda Reynolds...that's if it's a girl," the movie star said.
And if it's a boy? "Bruce Jenner," he deadpanned.
All jokes aside, Lively is equally excited by the prospect of parenthood. "I'm the youngest of five, so I never raised any siblings below me, but I'm always the person who's taking everyone else's kid and putting them on my hip," the Age of Adalaine actress recently told E! News. "I've kinda always been a mama."