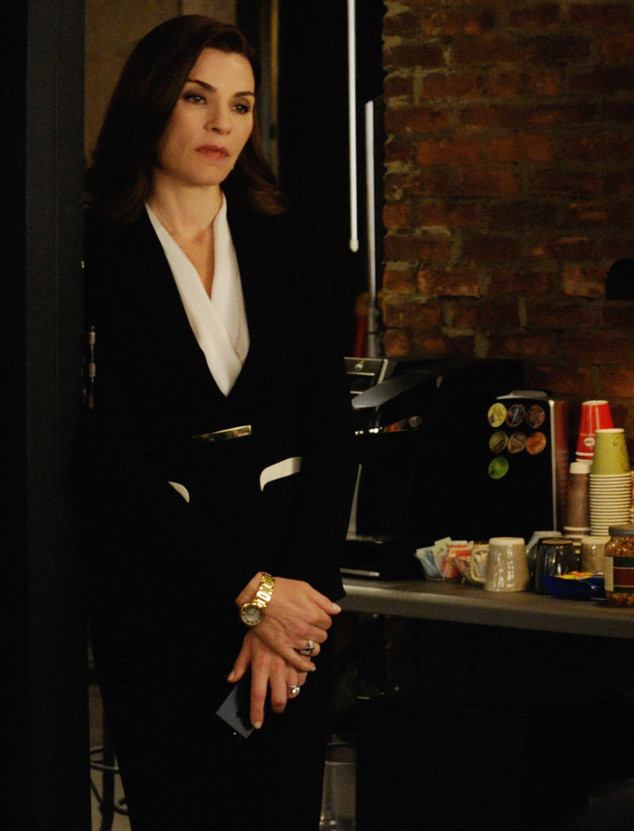 Jeffery Neira/CBS
This is it. This could be the episode that changes it all (again) for The Good Wife. But did it? Thanks for the cliffhanger, CBS!
For a midseason finale and such a (potentially) pivotal episode, something was a bit off here. Separating Alicia from the action of Cary's trial was a mistake. The campaign has isolated her from what could be another gamechanger and that's disappointing. Let's break down the main parts, including Alicia's latest gaffe.
Cary's trial kicked off and viewers were treated to a few different perspectives, including getting to know what's going on with Judge Cuesta (David Paymer) and Geneva Pine (Renee Elise Goldsberry). The good judge was cranky because he wanted to go to a concert. Geneva Pine was having an affair with the detective involved in Cary's case. Little things that viewers would never have known. A very nice touch to humanize the familiar characters and show that not everybody is as invested in this trial as Cary.