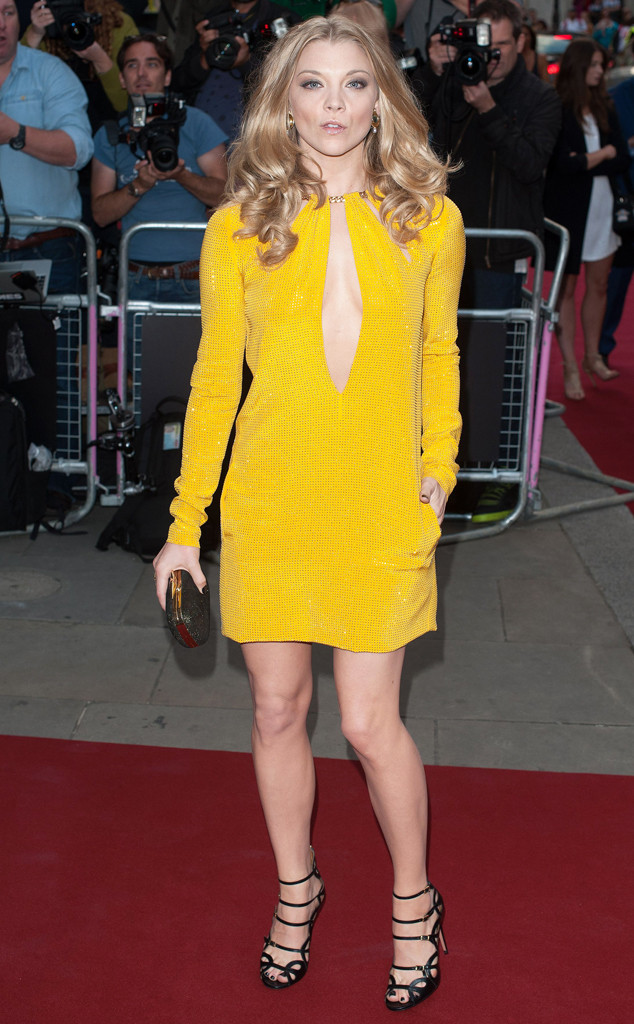 REX USA/Rex
Should Game of Thrones raise it up a notch when it comes to male nudity? Actress Natalie Dormer has weighed in on this longstanding issue many viewers see as a double standard.
In comments made to The Daily Beast, she also talks about a scene she felt uncomfortable about filming for the popular, sexually explicit and violent HBO show.
The fantasy-adventure series, based the A Song of Ice and Fire books by George R.R. Martin, often features steamy (and also horrifying) sex scenes (not to mention highly questionable ones). Dormer, who plays Margaery Tyrell, is one of many actresses who has bared her breasts on the show, which shows far more female nudity than male, and has also used stunt doubles and prosthetics.
"Well, during the first season Alfie [Allen], Richard [Madden], and several of the men got naked—although not all the way," Dormer told The Daily Beast in an interview posted on Friday, adding, "I think Thrones has been better than your average show with the equality, but they could definitely ramp it up! Absolutely."