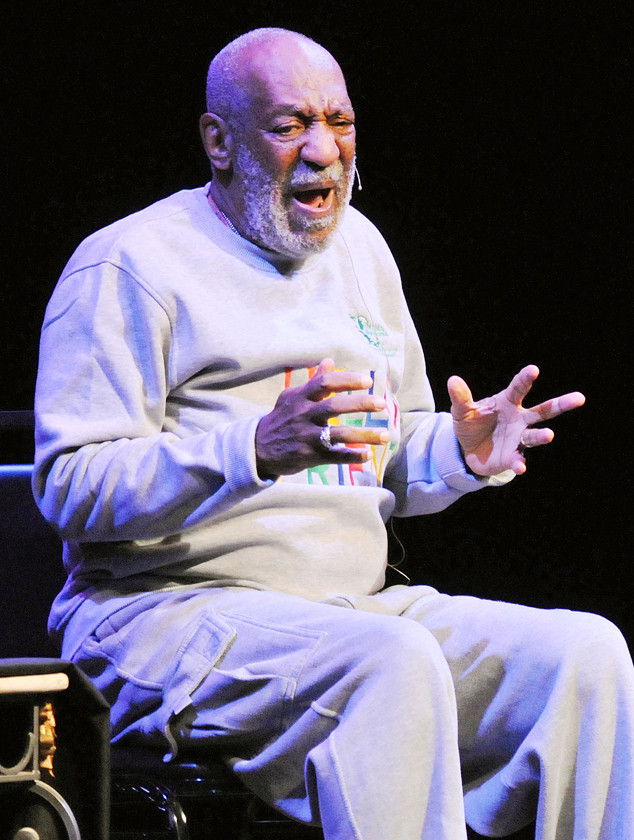 Gerardo Mora/Getty Images
An embattled Bill Cosby received another warm reception at a comedy stage show amid resurfaced rape allegations that have threatened to tarnished his image as one of America's favorite TV dads and have spurred cancellations of on-air and stage appearances for the 77-year-old comedy icon.
The Cosby Show star and comic, who has never been charged with a crime over the decades old accusations, received a standing ovation during a sold-out performance in Florida on Friday, NBC News reported. This marked the second such positive audience reception since he returned to the stage a day earlier for the first time since the controversy erupted.
While security was beefed up around the venue, the Maxwell C. King Center for the Performing Arts at Eastern Florida State College in Melbourne, the show took place without any problems. NBC News said he spoke on stage about family, religion and his childhood and that at one point, an audience member yelled "We love you, Bill Cosby!" The actor held up his fist to sustained applause, the outlet said.