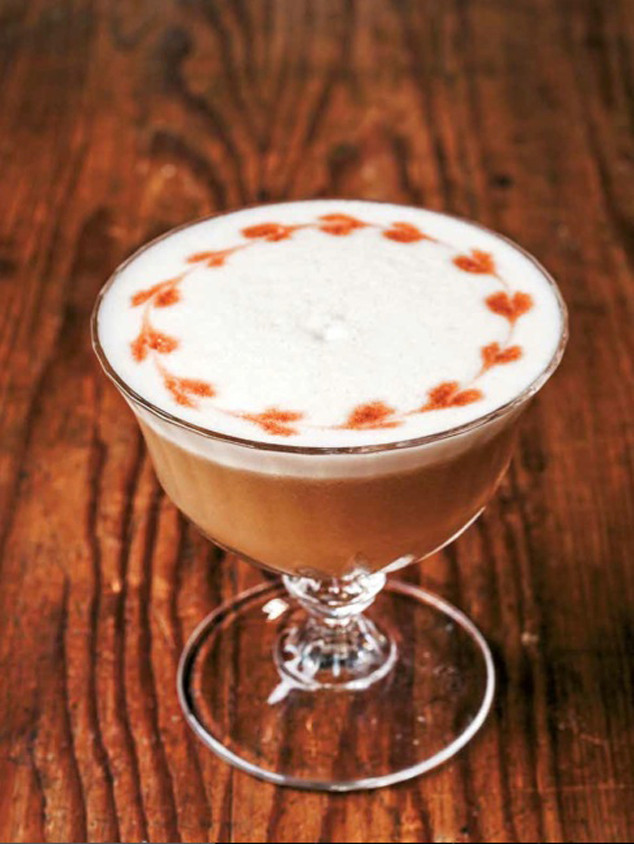 Thanksgiving brings family together, which is great and all except, let's be honest, that often means spending time with one or two relatives that you are less than thankful to hang out with over turkey dinner. If that scenario sounds familiar to you, fear not, here's one solution: Try one of these six festive cocktails, which might help bring out the best in them and the humor in you. Cheers!
1. The Fillibuster from The Slanted Door in San Francisco
2 oz rye whiskey
3/4 oz lemon juice
1/2 oz Grade B maple syrup
1/2 oz egg white
8-10 drops angostura bitters
Add the whiskey, lemon juice, maple syrup, and egg white—in that order—to a mixing tin. Shake for six seconds without ice to emulsify the egg white. Add ice cubes to the tin, making sure to leave room for them to move around, and shake hard for 10 seconds. Then, double strain into a stemmed cocktail glass. Using an eyedropper, place the Angostura bitters on top of the cocktail. For a creative touch, drag a toothpick through the bitters to make a design.