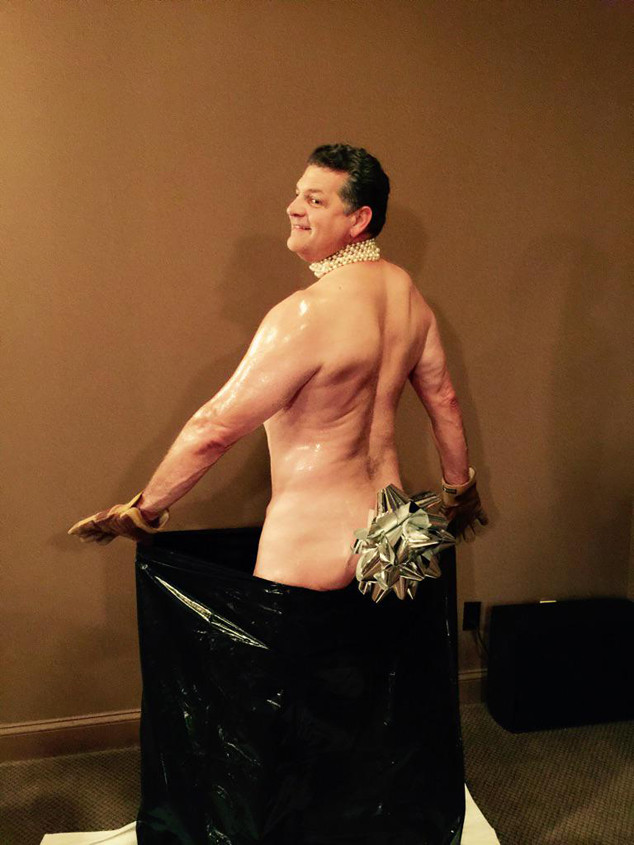 Twitter
If Kim Kardashian broke the Internet, Mike Golic might just have destroyed it.
The Mike and Mike in the Morning radio host, who starred on Notre Dame's football team before moving onto a nearly decade-long career in the NFL, bet that his alma mater would beat Northwestern University in last Saturday's game. Unfortunately for Golic, that just wasn't the case.
Mike Greenberg, a Northwestern alum, had challenged Golic to recreate the now-infamous Kim Kardashian Paper magazine cover should the Fighting Irish lose. When Golic's team lost 43-40 to the Wildcats in overtime, he was forced to expose the world to something not so pretty...his derriere.
Golic unveiled his recreation on Twitter, with a caption that read, "A bet is a bet, paying off my wager to @Espngreeny #GolicButtPhoto." The radio personalities also talked about the work behind the picture extensively and even added some colorful commentary.
"We've got some tasteful side cheek there," Greenberg noticed, noting that Golic's butt was covered with a massive bow. "I think this is perfectly tasteful."