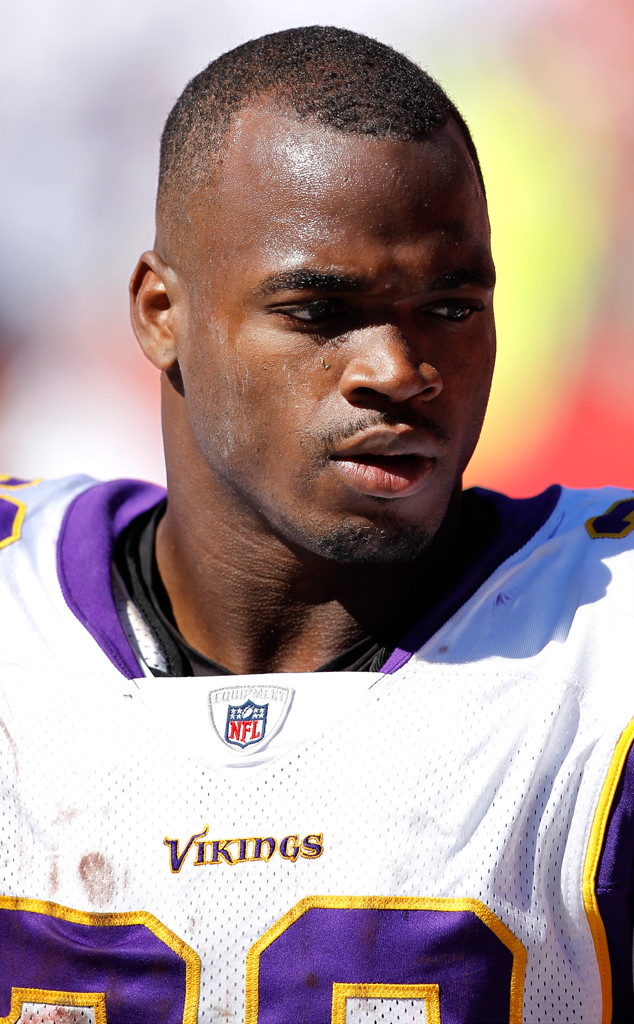 Joe Robbins/Getty Images
Adrian Peterson says he will never use a switch to punish his 4-year-old son again, marking the former Minnesota Vikings' star running back's first major interview about the incident, which got him indicted on charges of child abuse and suspended from the NFL.
The 29-year-old football player and father of six made his comments in an interview with USA Today that was posted on Thursday. Two days earlier, the NFL announced it had suspended Peterson without pay over the matter, which marks of one of two major domestic violence cases involving players from the league that have made headlines this year, while Commissioner Roger Goodell said in a letter to the player, "You have shown no meaningful remorse for your conduct."
"I won't ever use a switch again," he told USA Today. "There's different situations where a child needs to be disciplined as far as timeout, taking their toys away, making them take a nap. There's so many different ways to discipline your kids."