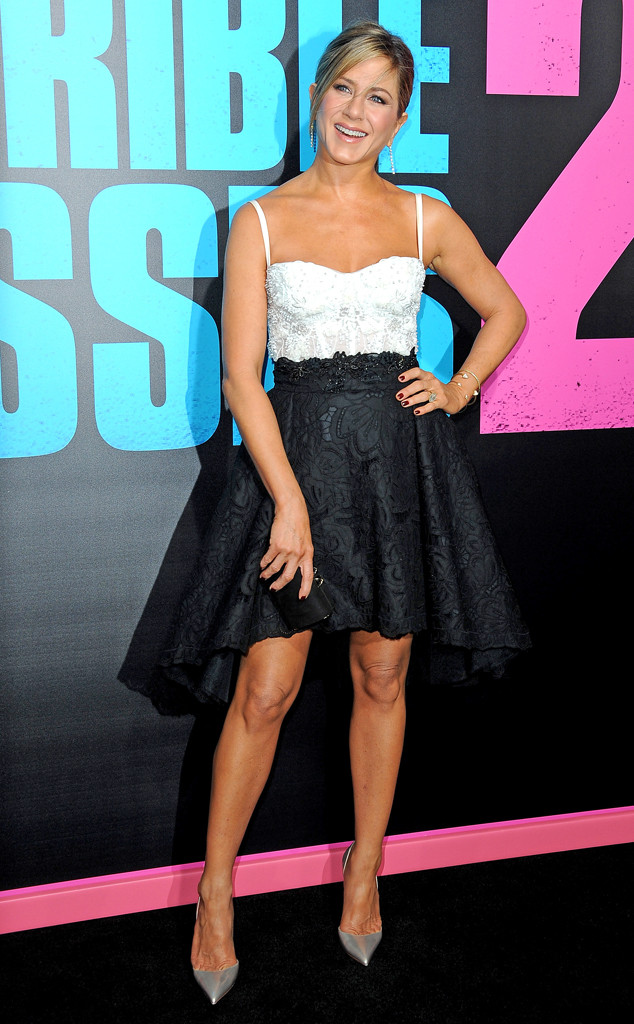 Valerie Macon/Getty Images
There's no question that Jennifer Aniston looked absolutely stunning at the Los Angeles premiere of her upcoming film Horrible Bosses 2, but it wasn't long ago that the actress took a lengthy break from her intense workout routine.
The 45-year-old beauty, who is famous for her fit and trim figure, recently revealed that she "just didn't work out for two-and-a-half months" in order to prepare for her role in the forthcoming film Cake.
So, how did she get her insane body back in shape after kicking her fitness routine to the curb?