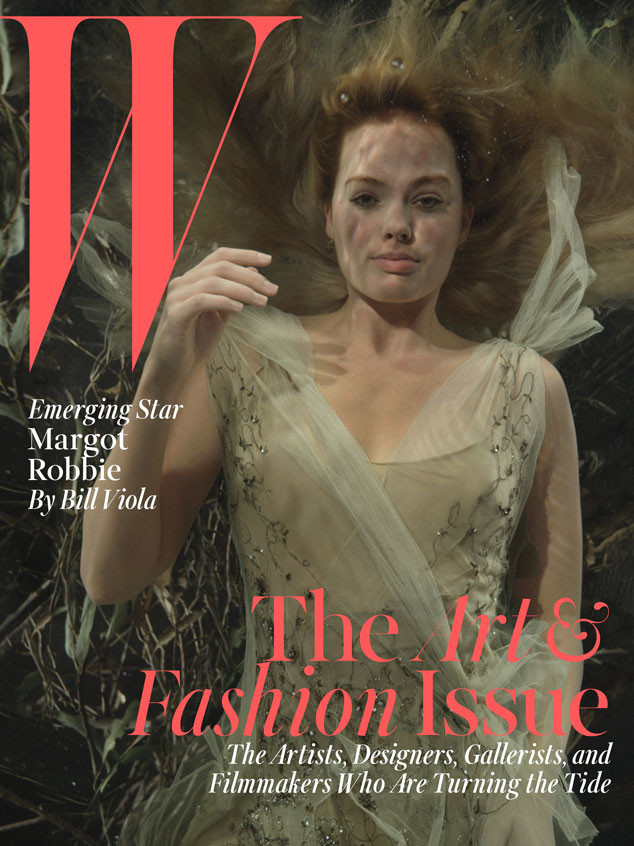 Bill Viola/W Magazine
Jake Gyllenhaal and Margot Robbie are testing new waters—literally!
The beautiful Australian actress graces the cover of W's December/January issue, while the handsome Nigthcrawler actor covers the December 2014 Art issue—and both photo shoots were done under water! Photographer and video artist Bill Viola, who is known for using water in his work, snapped both stars submerged in a tank in his Long Beach, Calif., studio.
Robbie revealed in her interview that she prepared ahead of time for the wet photo op.