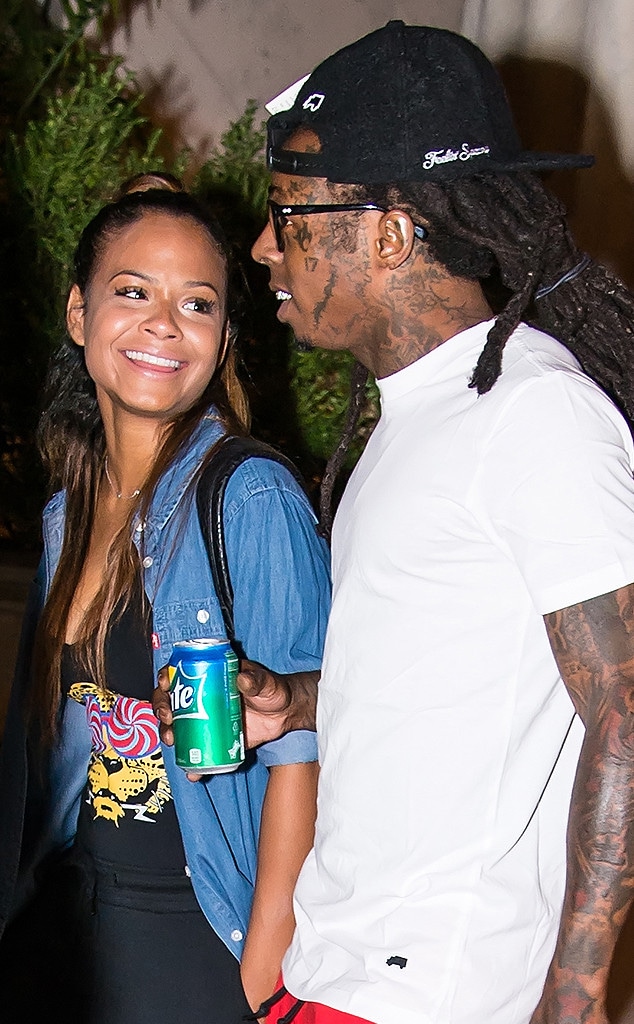 Ouzounova/Splash News
Christina Milian's weekend just got turned up!
The Grammy nominated artist chatted exclusively with E! News about her first-ever award show performance at this Sunday's American Music Awards and gives the inside scoop on the plan with Lil Wayne.
Out of all her success over the years, this Sunday's performance will be her first on an awards show in the United States and she isn't performing alone! She explained, "I've done it overseas but never here and never to this level. This is going to be a big night. Wayne is premiering his single and there's a lot that falls on this because his album is about to come out, the world is going to hear his single for the first time and I have the honor of being on the record and actually brought the record to him which is really cool."
She went on to say that they have been working on this since filming her upcoming E! reality series Christina Milian Turned Up. "This record has actually been around for a second and actually while we were filming the show," she began. "His manager Cortez heard the song and was like, 'Wayne needs this on his album' and literally when we were filming the episode while we were in the studio; that's how that whole thing happened."
The song she is performing with Wayne is called "Start a Fire" off of Weezy's upcoming album Tha Carter V and her choreography is being done by none other than the best, Casper Smart. While she didn't want to give away any specifics, she did tease that, "If you've got a record called 'Start a Fire', you can just imagine the pyro, there's going to be a huge moment I just have to worry about not tripping." She also gave us a sneak peek into her red carpet dress when she dropped the hint, "My stylist is riding around town everywhere trying to find me an outfit for the red carpet; all I know is they told me to wear red." 
This will be Christina and Wayne's first time on stage together and she is "totally looking forward to it—that's my partner in crime up there, its like the two of us."
"I think with the two of us on that stage, there will be fireworks and it will be awesome. We have to really start a fire," Christina predicted.
As far as which other celebrities Christina is excited to see at the award show, there's a lot! 
"I love Ariana Grande, she has an amazing face and she's so tiny with that little body; I love a few songs that she's done and I just love her voice; she has an amazing voice."
She's also looking forward to seeing Ariana's collaboration partner, Nicki Minaj. "Nicki's got an album coming out and she just always looks so fierce and she's been killing the game with her music and I want to see what she's going to do on stage," Christina excitedly added. In case you needed one last reason to love Christina, she threw in that she's thinking the big winner of the night will be Beyoncé. She's a "big Beyoncé fan and she's had her best year so far."
Tune-in to Christina Milian Turned Up premiering in early 2015 and watch Live From the Red Carpet this Sunday, Nov. 23 at 6 p.m. as Giuliana Rancic and Terrence Jenkins interview music's biggest names only on E!

—Reporting by Kamala KIrk and Jeffrey Wisenbaugh