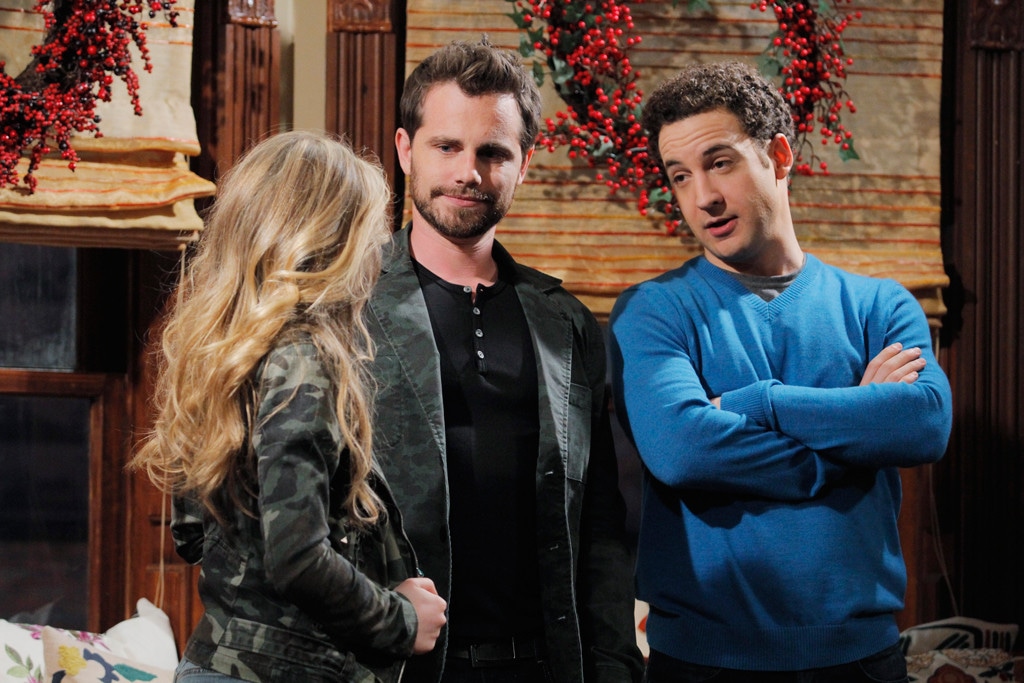 Disney Channel
All we want for Christmas is...a Boy Meets World reunion!
And it looks like Santa came early because Shawn Hunter (Rider Strong) is back together with his BFFs Corey (Ben Savage) and Topanga Matthews (Danielle Fishel) on Girl Meets World, just in time for the holidays.
But that's not all—the upcoming holiday episode will also reunite Cory with his parents Amy (Betsy Randle) and Alan Matthews (William Russ) on the Disney Channel reboot, so it's a whole Matthews family affair!
So how did we get so lucky to get all these reunions in the very same episode? Simple: it's a Christmas miracle!
When Christmas time hits the Matthews household, Cory's best friend Shawn, Riley's grandparents, and Uncle Joshua all come into town for a holiday dinner. Meanwhile, Topanga works on executing the perfect meal to put her mother-in-law at ease while Shawn sees his likeness in Maya (Sabrina Carpenter) and forms a bond with her and Cory's daughter Riley (Rowan Blanchard).
For those who may not remember, Joshua is Cory's little brother, who was born on Boy Meets World during season 6, back in 1999. He will now be portrayed as a teen by Uriah Shelton.
So what will Shawn be up to when we see him on GMW? Last June, E! News chatted with Strong about what Shawn could possibly be up to these days.
"We've talked about it a little bit. I think he's got to be in trouble of some kind and he's got to pull Cory into trouble. That's definitely the way it's going to be because that's always how it went," Strong told us. "I'd like to see him happier. I feel like Shawn was destined for tragedy. I mean, gosh, they killed my father, my mother abandoned me, my girlfriend and I broke up at the end of the show. They really just made Shawn's life hell. It would be good if he's in trouble but in general is happy."
Check out all these first look photos at the episode as an early holiday present!
The Christmas episode, "Girl Meets Home For the Holidays," is set to air Dec. 5 on Disney Channel.