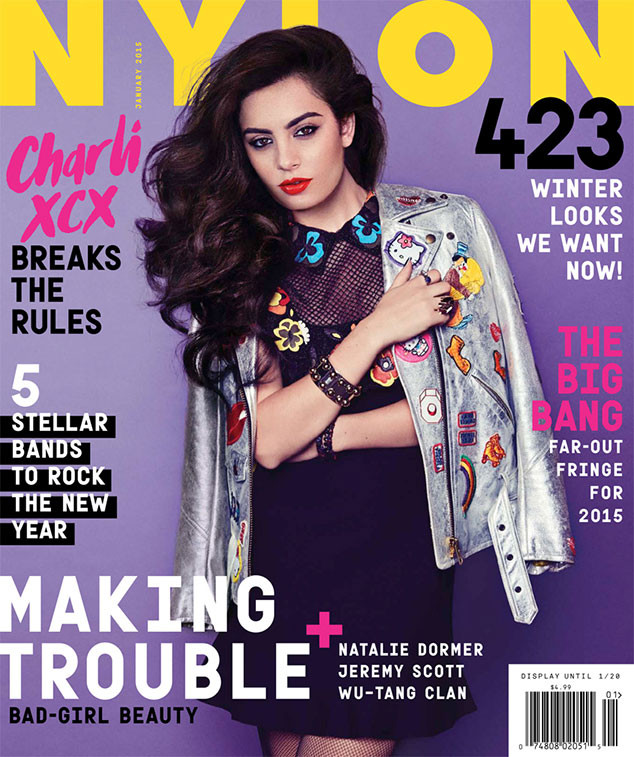 NYLON/Zoey Grossman
It's all about that girl power!
Charli XCX graces the December/January cover of Nylon magazine, and she is on a mission to let all of her female fans know that they should not only love themselves, but they should also go crazy!
The "Boom Clap" singer discusses feminism, her experiences on tour and even her love of Beyoncé—at this point, is there anyone who isn't a Queen B fan? But the British singer has some powerful thoughts when it comes to media geared toward men and how it should try to promote feminism.
"I'm not knocking anyone, but in terms of male media, for them to want to listen to anything about feminism, it has to come from someone they think is stereotypically beautiful—which is, I guess, a tiny bit progressive," she tells the magazine.
The singer behind The Fault in our Stars' theme song, however, wants her fans to know that they should be able to do whatever they feel like at her shows—and feel good about it.