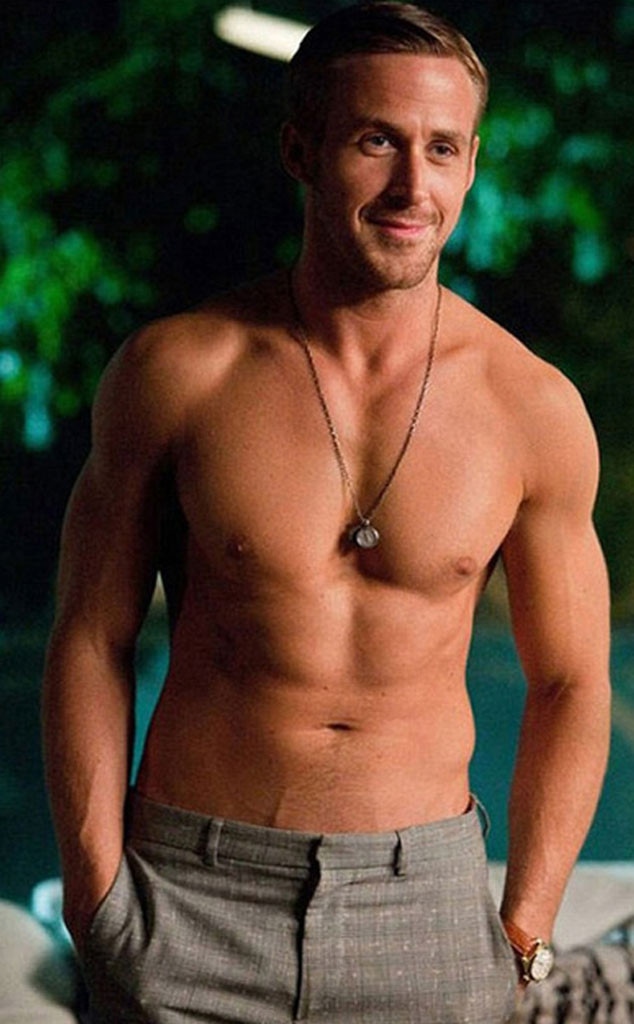 Moviestore/Shutterstock
Chris Hemsworth was recently given the title of People's "Sexiest Man Alive," following in the footsteps of Adam Levine (2013), Channing Tatum (2012), Bradley Cooper (2011) and Ryan Reynolds (2010). But as people debate the magazine's pick—many had pegged Chris Pratt as the obvious choice—rumors are swirling that Ryan Gosling was offered the cover. "They tried a few times, especially during his huge year in 2011," a source tells The Wrap. "The consensus was he's too serious for it, too artsy."
Jess Cagle, editorial director for People and Entertainment Weekly, says Gosling wasn't the man People wanted to honor. "While I look forward to the day when Ryan Gosling is named Sexiest Man Alive, this was not his year," Cagle explains. "Our 2014 honoree Chris Hemsworth was our first and only choice."
"If you want to know why, just look at him," he tells E! News. "I mean, seriously."
E! News has reached out to Gosling's rep for comment.
Many readers expected Gosling to be named "Sexiest Man Alive" in 2011, but the title went to Cooper instead. BuzzFeed, along with several of the former's fans, staged a mock protest outside People's headquarters. Cooper later addressed the "backlash" during an appearance on The BBC's The Graham Norton Show. The Hangover star admitted that his Place Beyond the Pines co-stars was sexy, saying, "He's the greatest. We were both in Paris this last week and a friend of mine showed me...there was photographs from paparazzi...and when I say 'friend,' I mean me, alone in my room looking at the computer. And it was of him walking around, and he literally looks like he's in a photo shoot, like he just came off the runway...and there's ones of me, and I literally look like the neighbor that never comes out of his house and when he does it makes you go, like, 'Maybe he should just stay in.' So, it's interesting."
With humor and humility, Cooper also mocked his own sex appeal by joking that he "started to realize how not sexy I am" before winning the title. "I swear to God. I'll have a lot of moments where I'll be walking out, and I'll open up the door and go, 'I could've done that a lot sexier. That was not very sexy.'"