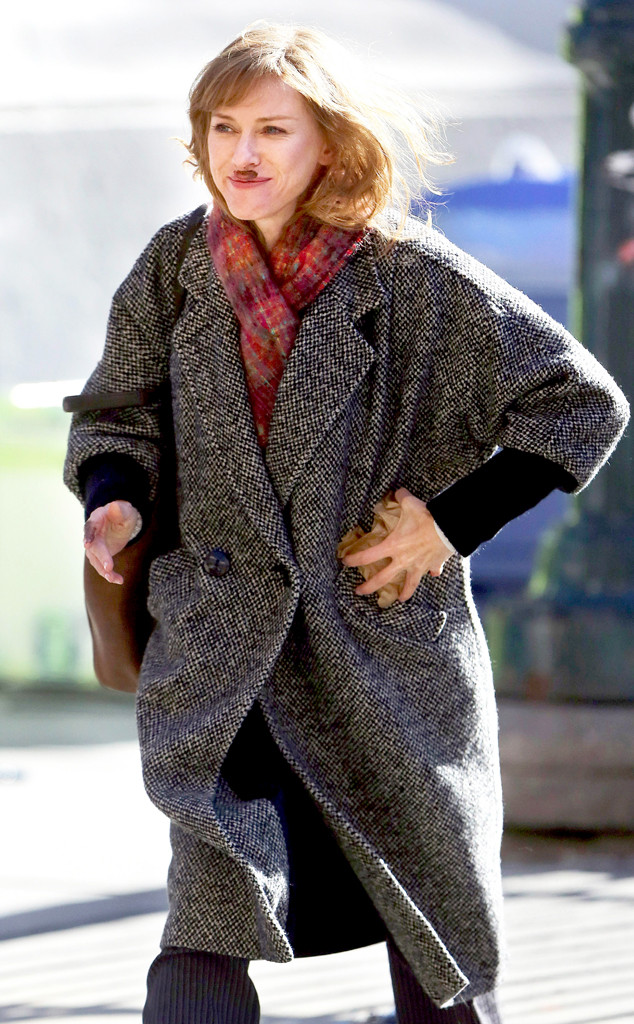 JAXN/AKM-GSI
Naomi Watts suffered an eating malfunction.
The actress was spotted walking around the set of her upcoming film Three Generations with chocolate on her face after enjoying a surely delicious chocolate chip cookie.
Whether it's unclear if the sweet mustache was on purpose for the film or just a mishap while snacking between takes, we can't help but notice that she ended up channeling Charlie Chaplin and, um, you know...that other guy that we just won't mention (because eating chocolate chip cookies is meant to be a happy occasion and we don't want to be the buzz kill of this tasty party).