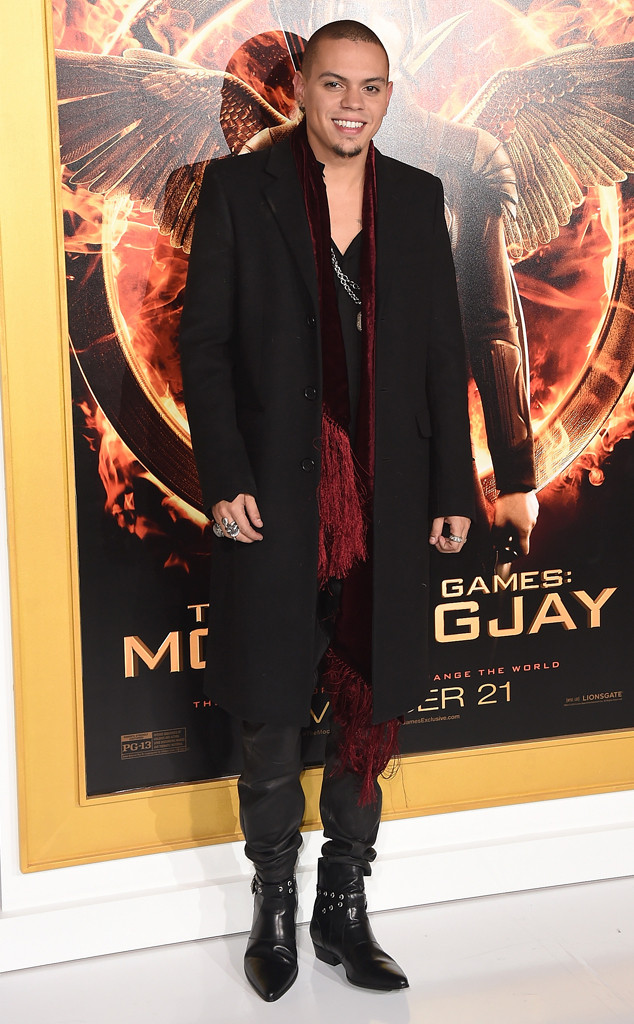 Jason Merritt/Getty Images
Evan Ross may have a new movie coming out on Friday (we're talking about The Hunger Games: Mockingjay, Part 1), but he's also ready to rock.
"I have a single dropping December 5 [called] 'How to Live Alone,'" he told me earlier this week at the Mockingjay premiere. "It's not about living alone. It's about not wanting to live alone."
And he certainly doesn't live alone anymore. He and Ashlee Simpson married in August.
They're already planning on kids. "We're working on it," Ross said. "I would like it. As many as possible!"