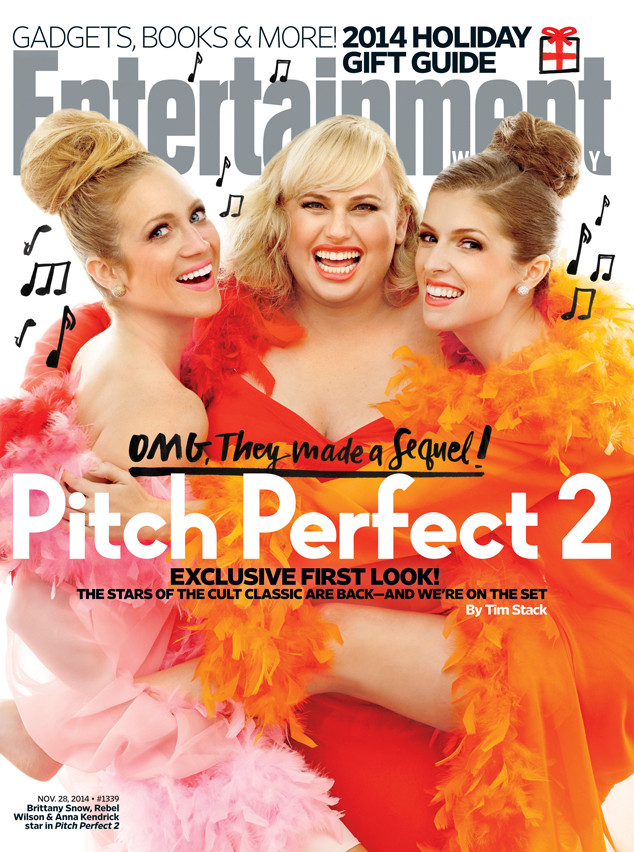 Courtesy EW
Whoever said orange is the new pink wasn't seriously disturbed: They just hadn't seen Anna Kendrick in a tangerine dress and matching feather boa!
The Pitch Perfect 2 star is wearing—and working!—exactly that alongside co-stars Brittany Snow and Rebel Wilson on Entertainment Weekly's newest cover, which hits stands Friday.
Inside the mag, first-time director Elizabeth Banks talks about bringing the Barden Bellas back together on-screen, joking, "This is the stupidest idea I've ever had!"
"My first movie is this huge studio movie that a lot of people care about that also happens to be a musical with massive dance numbers," she quipped in between takes. "I don't know what I was thinking."