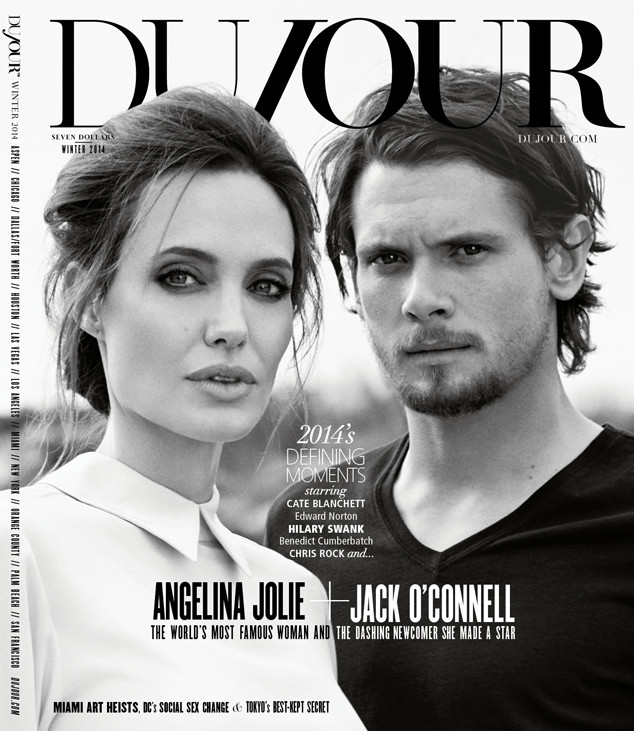 DuJour Magazine
Angelina Jolie runs a tight ship when she's in the director's seat, no matter who she's dealing with.
The Oscar winner, who graces the cover of Du Jour magazine this month next to Unbroken's Jack O'Connell, opened up about working both on the Louis Zamperini biopic and with her husband on By the Sea.
When asked how her flick with Brad Pitt is coming along, the mother of six explained that the movie making process hasn't been without its share of hurdles.