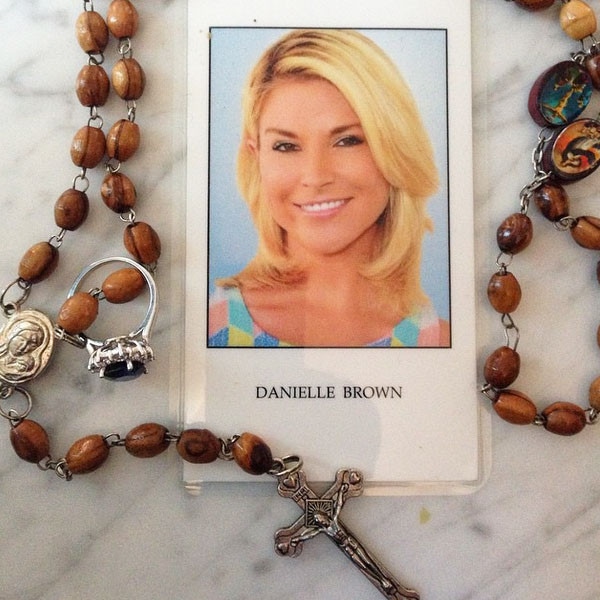 Instagram
Diem Brown's longtime love Chris "CT" Tamburello will love his girlfriend "always and forever."
The former reality star posted a touching tribute to his late girlfriend on his Instagram page, where he posted a photo of her with rosary beads. He wrote a long caption to go with his heartbreaking photo that talks about spending the rest of their lives together.
If you don't have tissues, grab them. Here is Tamburello's message to Diem:
You have always been My Angel. And now you have your wings. We've been thru so much over the years. Thru the ups and downs we somehow managed to keep our promise. We never gave up on each other. Our plan to be together forever hasn't changed... it's just going to take a little longer now. And I'm going to hold onto this ring for you till we are together again. So don't worry mama, I'm not afraid. I know you will always be with me to give me your strength. You are The Love of My Life. My reason to be a better man. I Love You Always and Forever.
Diem died at the young age of 32 on Nov. 14 after multiple battles of ovarian and colon cancer. The touching tribute comes one day after her funeral, which was held in New York City.
Tamburello and Diem dated on-and-off since first meeting on the 13th season of MTV's The Challenge, also known as The Duel, in 2006. After they met on the show, they let their rocky relationship play out on the small screen, making appearances on The Duel II and Battle of the Exes. Despite hashing it out for TV audiences, their love survived, and Tamburello stood by her side throughout her illnesses.
He often posted pictures to his Instagram, urging people to donate to Diem's donation page. When she was diagnosed with colon cancer in September, Tamburello posted a picture of Diem resting in a hospital bed while he held her hand as he slept beside her.
"Sometimes just being there for someone can be the difference between a good and bad day," he captioned the photo. "@diembrown could definitely use a few... Please goto her support page: www.medgift.com/diemsnextchallenge #medgift."
Her Medgift page has since become a place dedicated to "helping those suffering as she was." The page's goal is to raise $100,000 and has so far received $81,780 in donations. Although she passed away Friday, people have kept the page very active, with donations pouring in every half hour.