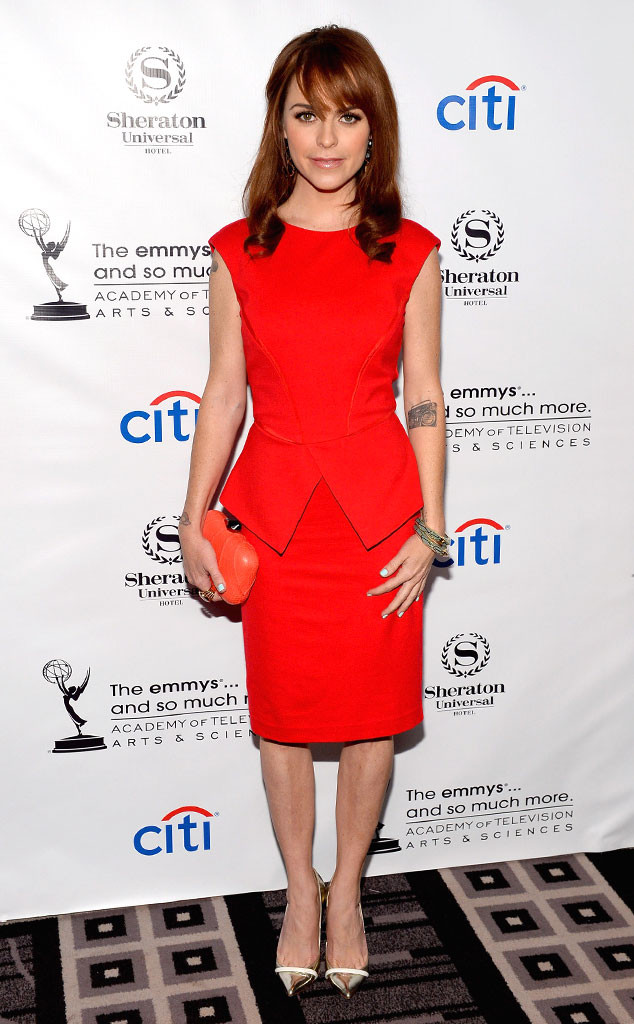 Mark Davis/Getty Images
And the legal drama between Taryn Manning and her accused stalker Jeanine Heller continues.
Back in September, Heller was arrested for violating a protection order when she called and emailed the Orange Is the New Black star. And now, Manning has been arrested for allegedly doing almost the exact same thing.
The NYPD confirms to E! News that the 36-year-old actress was arrested yesterday at 3 p.m. in Manhattan. Manning was charged with criminal contempt in the second degree. According to TMZ, prior to Manning's arrest, she had been sending Heller allegedly threatening texts in violation of another restraining order that was put in place to protect Heller. Despite the arrest, the Manhattan District Attorney confirms to E! News that they declined to prosecute Manning.