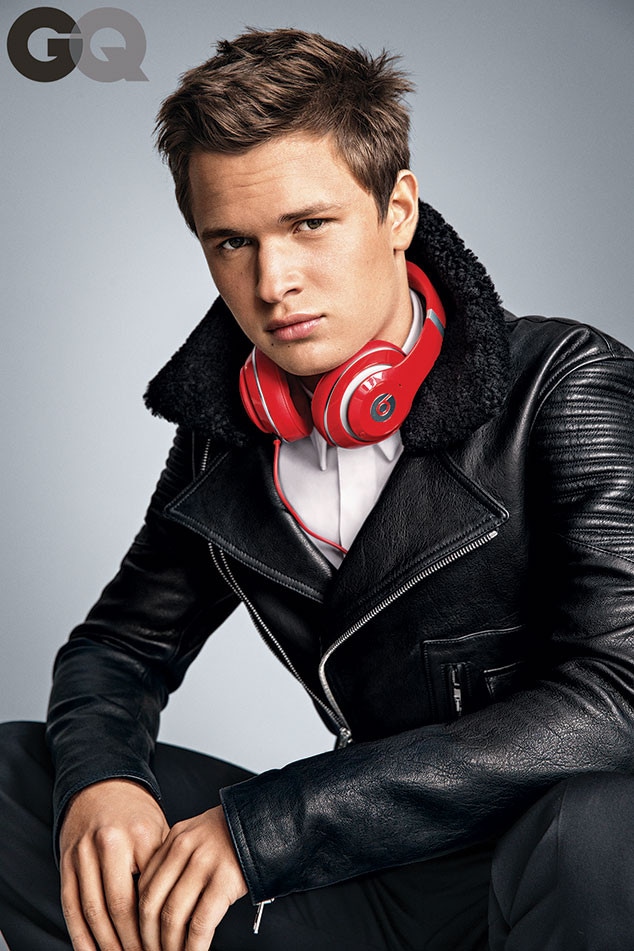 Ben Watts
Ansel Elgort is a perfect gentleman—and that's why he's one of GQ's "Men of the Year." The magazine's other honorees include Steve Carell, Dave Chappelle, Chris Pratt, Michael Sam and Shailene Woodley.
The 20-year-old actor starred in two of the biggest movies of 2014, Divergent and The Fault in Our Stars. But instead of using his newfound fame for personal gain, Elgort is using it to further develop his film career. What else has changed? "What's changed is: 'Oh, you can go to this restaurant,' or 'You can go to this nightclub,' but I'm not really interested in that. I don't really care that some trashy girl, like, now all of the sudden wants to f--k me. That's not really that interesting to me," Elgort says. "What's interesting to me is the fact that creatively I can do anything now and people will pay attention, and if I suck, hopefully they will stop paying attention very quickly, but if I'm good, then I have my foot in the door, and people have paid attention, and I did a good job, and people are like, 'Oh, wow!' That's sweet!"
Elgort is quite active online. "There wasn't really another actor I looked at as a model—that I was like, 'Yeah, they use social media well." He knew it wasn't a venue for "airing your dirty laundry to millions of followers on Twitter...I think celebrities that just tweet diarrhea from their mouths, that just tweet it in all caps, getting mad at things—those people are so, so sad, and they think that they deserve the voice."
So, what's next for Elgort, who also DJs under the stage name Ansølo?
"I'm not really too worried about what I'm gonna do next, because I just think of my career as, like, having 60 years ahead of me," he says. "I still have my entire twenties to make movies. I'm in no hurry. I know I'm going to work. I'm not antsy. There's no reason to be in five mediocre movies a year when I can be in one great movie." Regarding the surprise success of the summer's drama The Fault in Our Stars, Elgort says, "Maybe I'll never be in a movie that makes as much money or does that well again."
Would he consider doing television, like Halle Berry, Diane Kruger or Matthew McConaughey? "I hadn't really thought about it," he admits to GQ. "But if it was like five episodes on Game of Thrones, then f--k yeah."