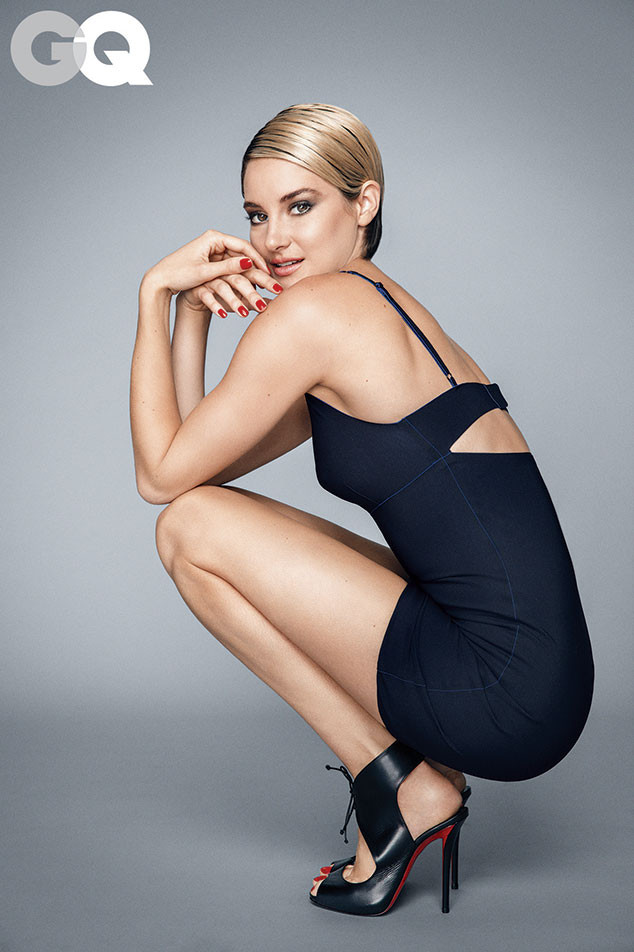 Ben Watts
Damn, girl.
Shailene Woodley covers GQ's "Men of the Year" issue, and although she is most definitely not a man, she's in good company. The magazine's honorees include Steve Carell, Dave Chappelle, Ansel Elgort, Chris Pratt and Michael Sam. Apropos, Woodley has been dubbed the publication's "Crush of the Year."
Woodley plays up her inner vixen for the photo shoot, modeling a T by Alexander Wang dress and Christian Louboutin heels. She also rocks a Hervé Léger by Max Azria dress and Azzedine Alaïa shoes. The 23-year-old actress has embraced her sexy side on the big screen, too. In fact, the actress has lost her virginity five times on camera. Woodley willingly recounted the experiences using her fingers: "The Secret Life of the American Teenager, Fault, Divergent, White Bird in a Blizzard, The Spectacular Now."
When the interviewer joked that people must like to watch Woodley "lose [her] innocence," the actress laughed and said, "Ha ha! Apparently!" Asked if she preferred losing her onscreen virginity to Elgort or Miles Teller, Woodley gave a diplomatic answer. "Um, both different," the Descendants star responded.