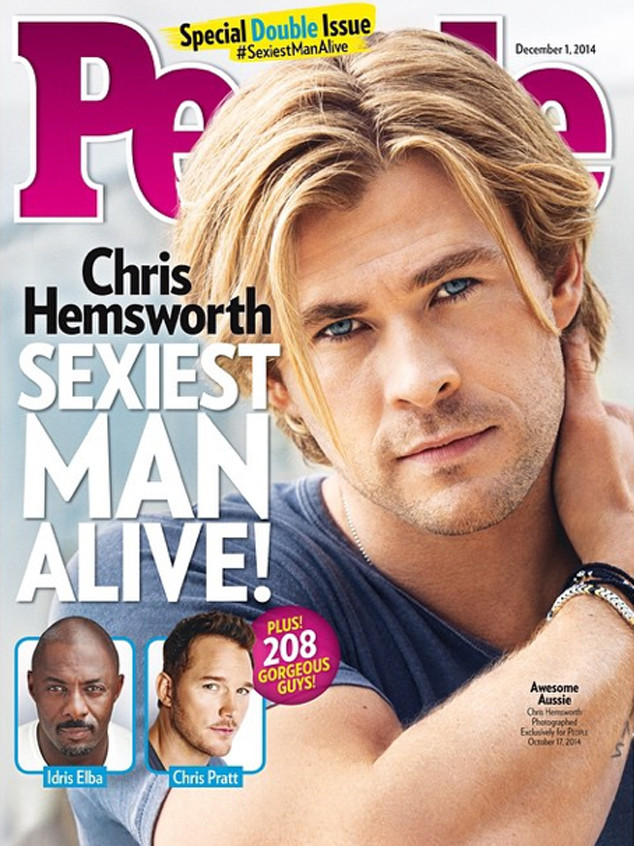 People.com
Now that Chris Hemsworth has been named People's "Sexiest Man Alive," the Rush star plans to use that title to his advantage. "I think you've bought me a couple of weeks of bragging rights around the house," he said. "I can just say to [wife Elsa Pataky], 'Now remember, this is what the people think, so I don't need to do the dishes anymore, I don't need to change nappies. I'm above that. I've made it now.'"
In a behind the scenes video from his photo shoot, Hemsworth joked that the first thing that went through his mind when he was informed about the honor was "Good. You're a couple years too late. I hit my peak a few years ago. I'm on the decline now, so I'm not sure if I still deserve it, but thank you."
The actor, 31, thought it was "pretty funny" when he heard the news—as did his model wife, 38. "We had a good laugh at that," he said. "I'll put it on the mantelpiece just to remind her in the coming years."