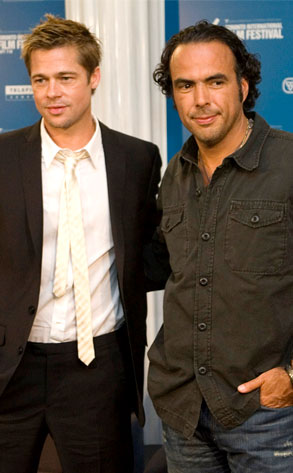 AP PHOTO/CP, Adrian Wyld
Bravo, Alejandro González Iñárritu!
Iñárritu is the latest Hollywood hotshot director to join the fight against crystal meth.
The Oscar-nominated Iñárritu has directed three new television ads for the three-year-old Meth Project. The ads, which are targeted to teenagers, launched yesterday in Montana.
Nitsa Zuppas, executive director of the Siebel Foundation that funds the Meth Project, said Iñárritu jumped on board after they showed him ads already directed by Tony Kaye and Darren Aronofsky. "We approached him and showed him the ads," Zuppas told me this morning. "He went home that night and showed them to his kids. The next morning he said, 'I'm in.' "
Iñárritu, the director behind 21 Grams with Sean Penn and Benicio Del Toro and Babel with Brad Pitt and Cate Blanchett, was asked to direct a series of ads using the tagline, "This isn't normal, but on meth it is."
The 30-second spots show a teen male attacking his mother with a bat, a boy overdosing while his friends watch television and a teen girl selling her much younger sister for sex for $50.
"These aren't sugarcoated softballs with the highway patrolman talking down to kids and saying, 'Don't do this and don't do that,' " Zuppas said.
The ads (which I first read about in Variety editor Anne Thompson's blog) will also run in Hawaii, Arizona, Idaho, Illinois and Wyoming.
Iñárritu was traveling and could not be reached for comment.
To see the ads, lick over to the Meth Project.