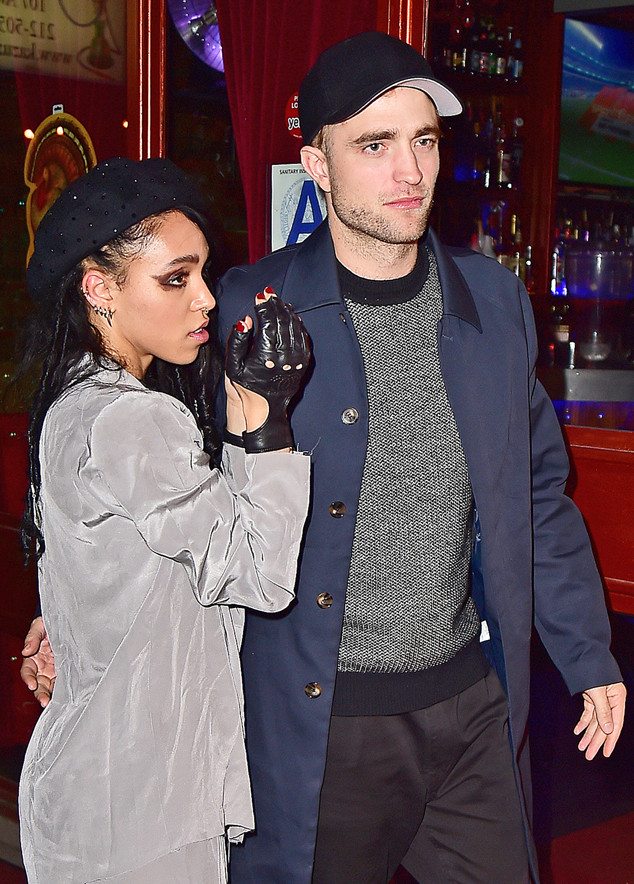 XactpiX/Splash News
Dating one of the most famous men in the world isn't easy—just ask FKA twigs.
When FKA Twigs first began dating Robert Pattinson, she was regularly harassed on Twitter. "I am genuinely shocked and disgusted at the amount of racism that has been infecting my account the past week. Racism is unacceptable in the real world and it's unacceptable online," she tweeted at the time.
For the first time ever, the "Two Weeks" singer, 26, has revealed how she's coping with being bullied online by "14-year-old kids that should be in bed." As she explained to USA Today, "I really enjoy the fun of putting something out and people liking it or hating it or talking about it, but vacuous attention, it feels disgusting. It's like a hangover. It's weird. I know that's not really because of me or what I'm doing, [but] the positivity that I get from [my relationship] makes the more challenging aspects...very worth it."
Instead of discussing her romantic life, though, FKA Twigs would prefer to discuss her career.