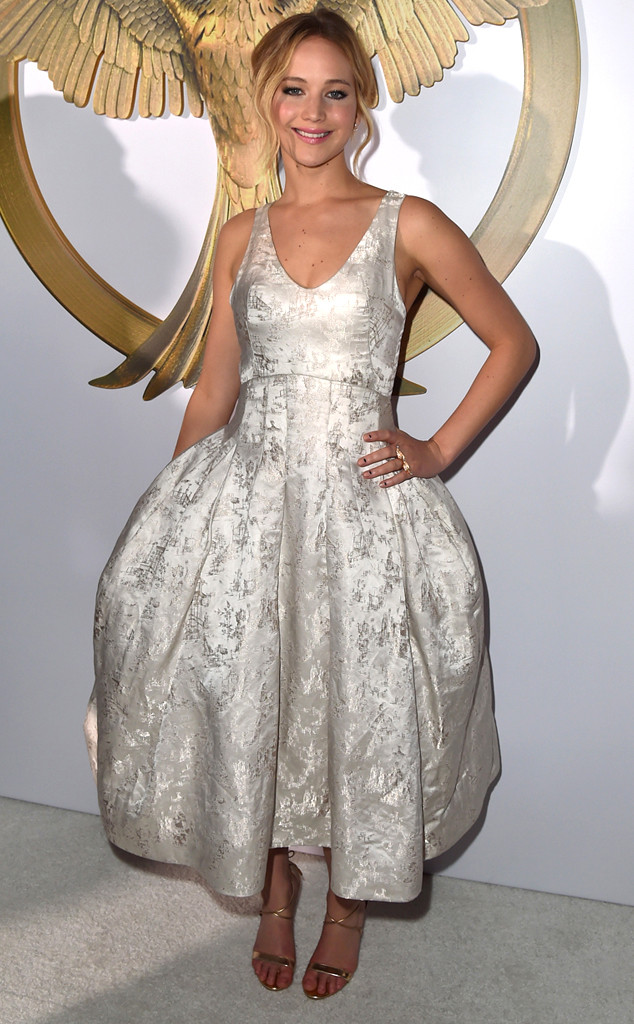 Kevin Winter/Getty Images
Jennifer Lawrence has an Oscar and two Golden Globes.
She's not only part of the X-Men family, but Guinness World Records recently named the 24-year-old actress the highest-grossing action heroine of all time for her work as Katniss Everdeen in the Hunger Games franchise.
And now we're thinking the Church of Jennifer Lawrence may be next. Or perhaps she can star in a reboot of Oh, God!?
"When I worked with her, I realized the child was a genius," Donald Sutherland, who plays President Snow in the Hunger Games movies, told me last night at the premiere of The Hunger Games: Mockingjay, Part 1 (in theaters on Nov. 21). "She's the right person at the right time in the sense of Joan of Arc or Jesus Christ, any genius, in that sense.