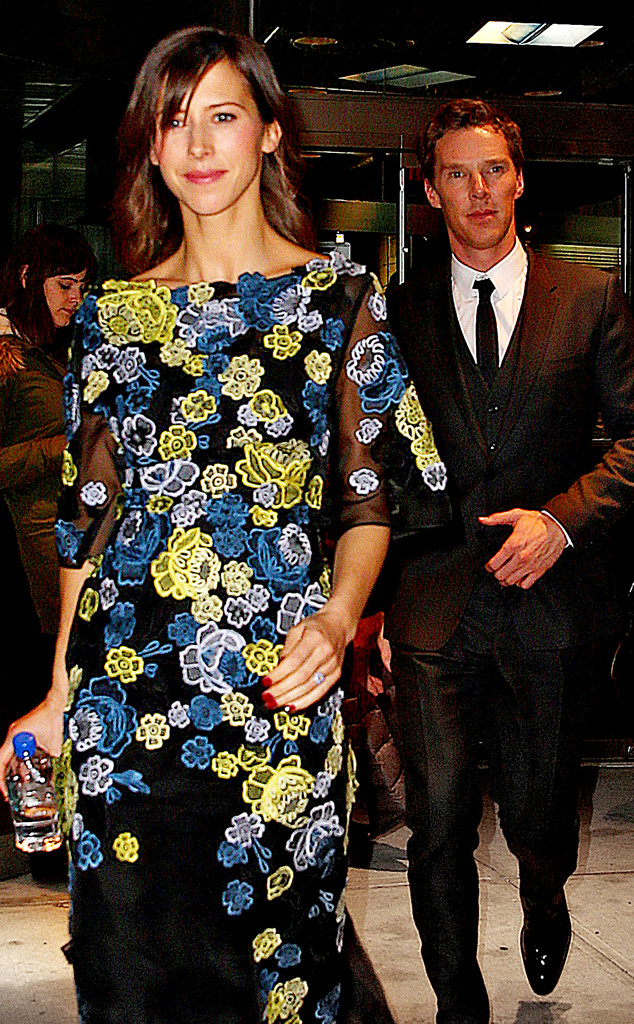 XactpiX
We didn't need Sherlock Holmes' magnifying glass to spot the huge diamond engagement ring on Sophie Hunter's hand.
The actress—and Benedict Cumberbatch's new fiancée—stepped out with her man for the New York premiere of The Imitation Game, a film in which Cumberbatch plays mathematician Alan Turing (the role has already garnered the British actor a Hollywood Film Award and major Oscar buzz). The movie hits theaters on Nov. 28.
Hunter looked lovely in a black Erdem dress with intricate floral appliqués—a simple choice that allowed her diamond sparkler to pop. (Well, when she showed it: Most photos from last night show Hunter with her hands in her dress pockets or tucked behind Benedict.)
The couple's engagement was made known simply in The Times' classified section on Nov. 5 with an eight-line announcement. Prior to the engagement, Cumberbatch reportedly flew to Edinburgh to ask Sophie's mother for permission to propose. Keeping it old-school and highly real—a Cumberbatch trademark, if you will.