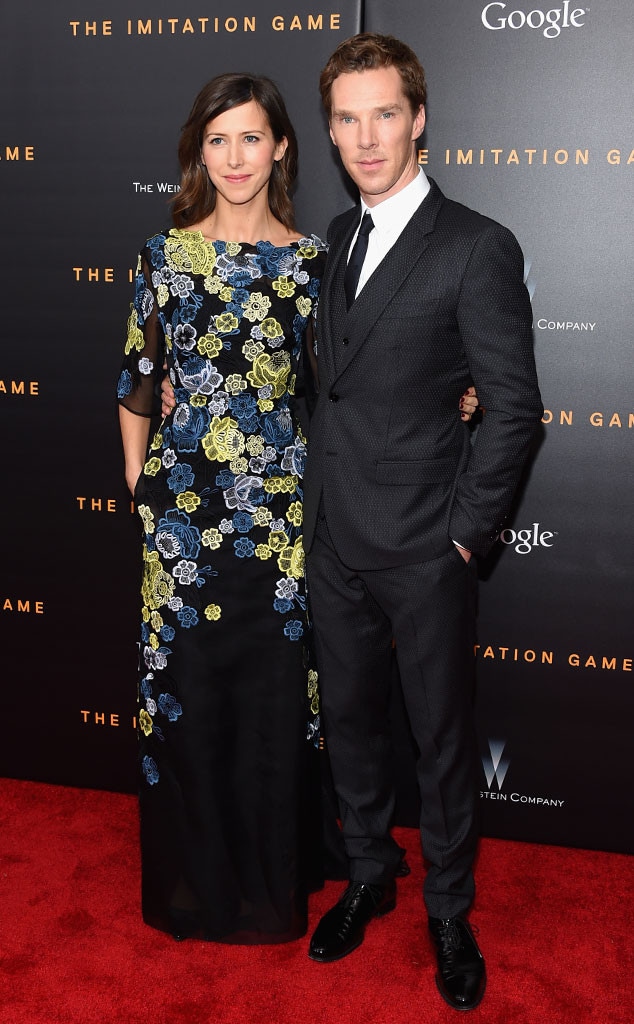 Larry Busacca/Getty Images
Presenting the future Mr. and Mrs. Benedict Cumberbatch.
England's erstwhile hottest bachelor and his main squeeze Sophie Hunter made their first-ever red carpet appearance together tonight, let alone their first since announcing their plan to marry via London's Times newspaper.
Hunter joined her fiancé at the New York City premiere of The Imitation Game, which is already generating Oscar buzz for Cumberbatch thanks to his spot-on performance as mathematician Alan Turing. The brilliant academic was instrumental in breaking the Nazis' Enigma code during World War II and then was later prosecuted for being gay by the very government he helped save.
Cumberbatch picked up the first Leading Actor win of the looong season at the Hollywood Film Awards on Friday night, one of four wins for The Imitation Game.
The Sherlock star told E! News at the film's Los Angeles premiere last week that he and his bride to be were "really happy"—or at least he presumed that all of those devastated-seeming fans out there were actually "just really happy, as we are."
Glowing skin (a common side effect of love) was Hunter's most noticeable accessory, the actress and theater director keeping her makeup to a minimum on the carpet tonight and going for a more conservative brand of elegance in a long black dress with sheer three-quarter sleeves and intricate floral appliqués trimming the bodice and skirt.
Cumberbatch admitted that it was nice to have such a loyal following, but added, rather maturely, "But the only support I really need to be honest I need is the woman I love who I proposed to."