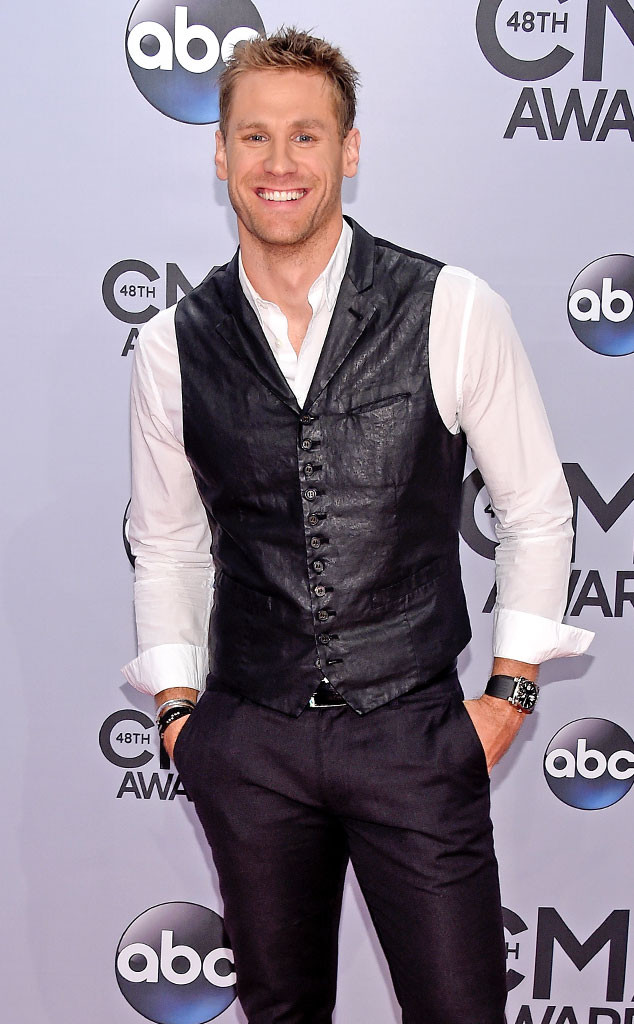 Larry Busacca/Getty Images
This country cutie is taking off! Chase Rice is one of the latest artists to join Kenny Chesney next summer for Kenny's Big Revival Tour, he just got back from the Country Music Association Awards, and he exclusively tells E! that new music is on the way! But before Rice was a country superstar, he was a football player with dreams of heading to the NFL, a contestant on Survivor and involved in NASCAR.
Rice was a starting linebacker at University of North Carolina, but got injured his junior year at his first game. Chase's plans to head into the NFL ended due to his injury. "I got much better at guitar that year, because I was bored and miserable not playing ball," he tells us. It was Rice's dad who really encouraged him to take his hobby to the next level.
Rice recalls, "I was sitting on my couch at home, picking at the guitar, trying to learn how to get better, and he said, 'Man, playing guitar is cool, but you aren't going to get the girls at Carolina unless you learn how to sing.'" Rice continued learning and playing the guitar, but it wasn't until tragedy struck that he started writing. "Then, my senior year, my dad passed away, so I wrote my first song about him." The song Rice wrote following his father's death still hasn't been released, but was the starting point to his songwriting and country career.