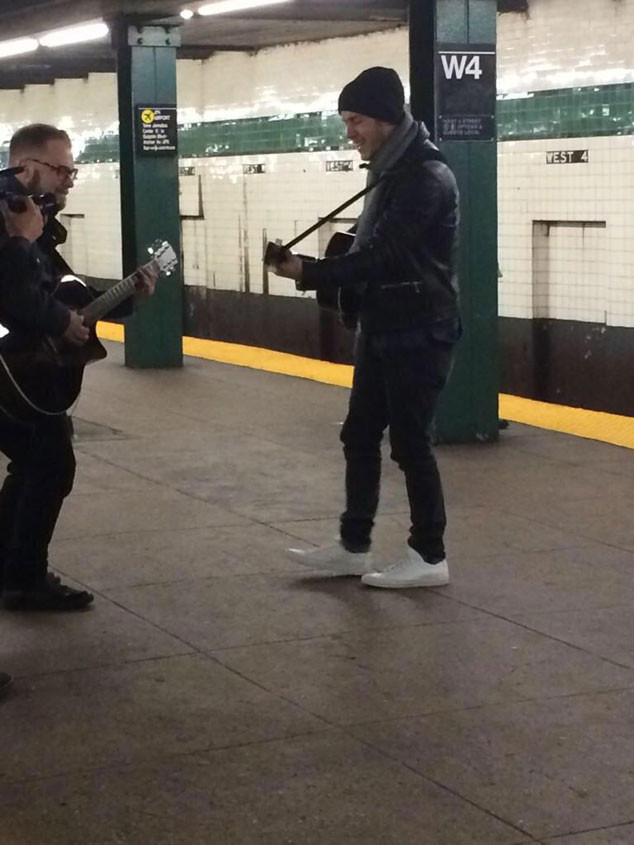 Twitter
Nick Jonas treated his fans to a surprise subway performance over the weekend!
The 22-year-old singer played an impromptu show in an underground NYC subway station the other day.
With his guitar in hand, the "Jealous" crooner serenaded travelers while looking as hunky as ever in black jeans, a black jacket and a beanie cap with a scarf and white sneakers. Jonas had a male friend in tow to help him during the surprise show. In addition to playing some of his music, Jonas also posed with lucky fans.
One fan named Jocelyn tweeted a pic of Jonas singing and playing his guitar with the caption, "i hate it when i'm just trying to get to my subway and nick jonas is singing. SO annoying."