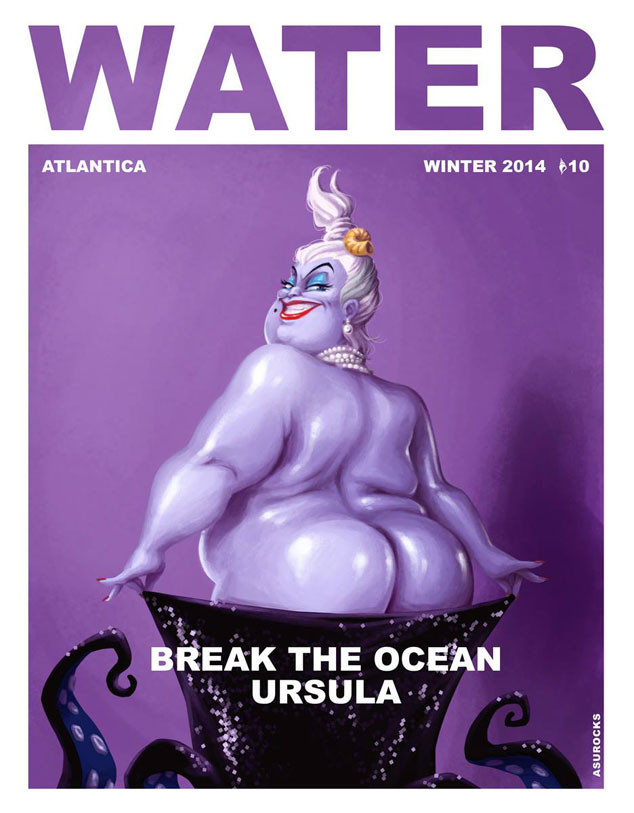 Olga Andriyenko / portfolio.asurocks.de / facebook.com/OlgaAndriyenkoART/
Behold, you poor unfortunate souls, Ursula pulling a Kim Kardashian!
As you can see, the Little Mermaid villainess* is baring her booty à la Kanye West's wife on Paper magazine's 2014 winter cover. But take note: Half-naked Ursula isn't Disney's doing! German-based artist Olga "AsuRocks" Andriyenko created this masterpiece—just in time for the 25th anniversary of The Little Mermaid's release, too!
According to Olga, she was inspired by Ursula's "impressively huge butt" while rewatching the 1989 animated classic. "So I had to paint this sexy piece in-between of being busy." the artist explained on her Facebook page. "Who is this Kim Kardashian anyways? XD"