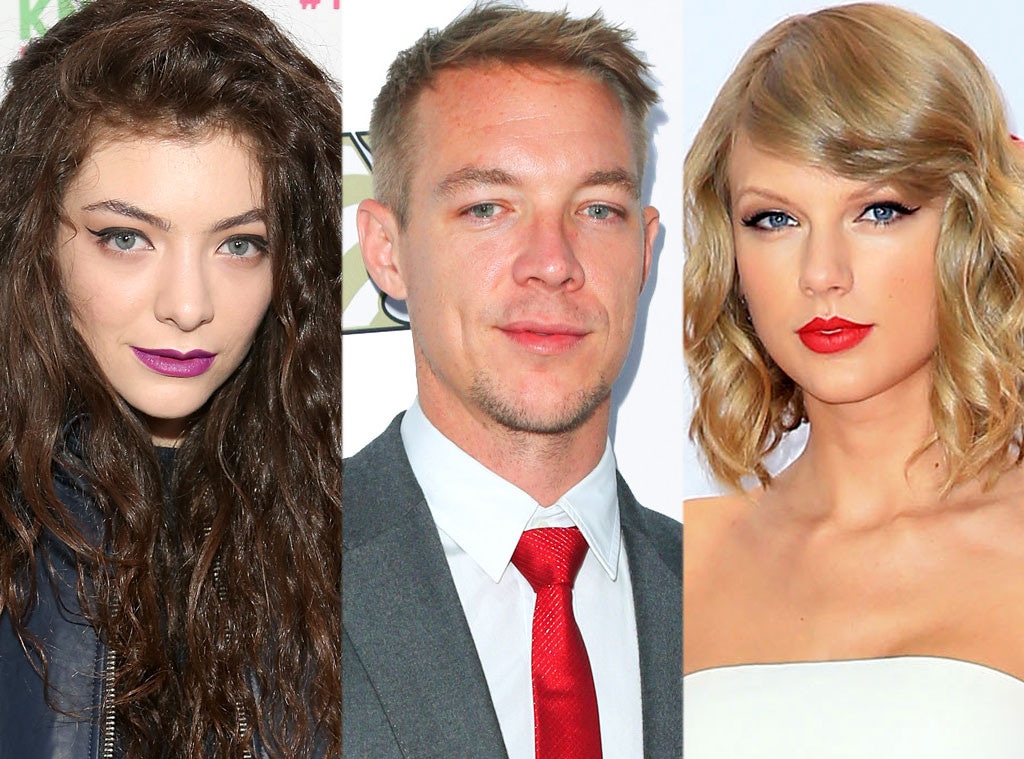 Mike Lawrie/WireImage; Paul Archuleta/FilmMagic; AdMedia / Splash News
So much for peace and quiet!
It appears Diplo isn't ready to end his Twitter feud with Taylor Swift and Lorde! Before we get to what the famous DJ is saying this weekend, we have to break it down from the very beginning.
Diplo first sparked some drama when he wrote an offensive message to Swift online. "Someone should make a kickstarter to get taylor swift a booty," he wrote with a link to his Fundly page.
As you can imagine, Swifites and Swift's BFF Lorde were not too happy about the message. As a result, the "Royals" singer fired back with the message, "@Diplo should we do something about your tiny penis while we're at it hm."
Fast-forward a few days later and Diplo is firing back!
In addition to quoting Lorde's tweet, the DJ added his own commentary with the statement, "the moment u realize she's a high school student." He followed it up with a screengrab of a photoshopped tweet from Swift that read,"#Taylor'sAss is trending!!" to which he added, "U go girl."
And if all that wasn't enough, Diplo shared one final tweet to his 1.3 million followers.
"Disappointed the swift boat veterans didn't get my tiny dick a fundly going (enlarge me bae )," he tweeted.
Yikes! So far, Lorde and Swift aren't responding. But it begs the question, can't we all just get along?
And for the record, Swift's new album is still on the top of the charters! We're just saying!