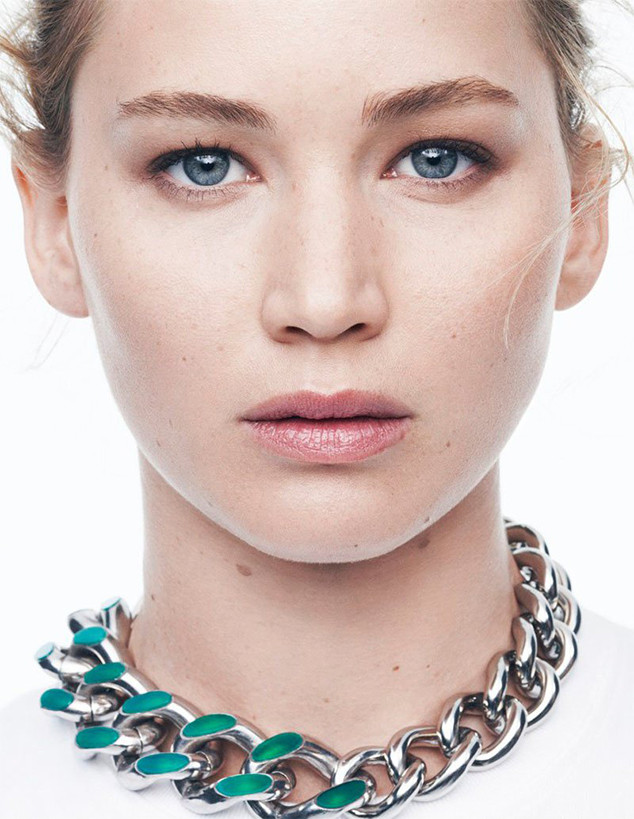 Courtesy Dior/Daniel Jackson
About face!
Jennifer Lawrence stares straight into the camera (and into your soul) in one of the pics from a just-released bunch, which focuses on her face and shows her wearing a silver-plated chain necklace with sea-green and turquoise accents that match and bring out her beautiful eyes. A single wisp of hair, which is tucked into an updo, frames one of her cheekbones.
Another pic shows her outfit—a sleek, white, sleeveless, crewneck top tucked into a black, slightly flared mini skirt with side slits and buttons. She is carrying a cobalt blue purse.