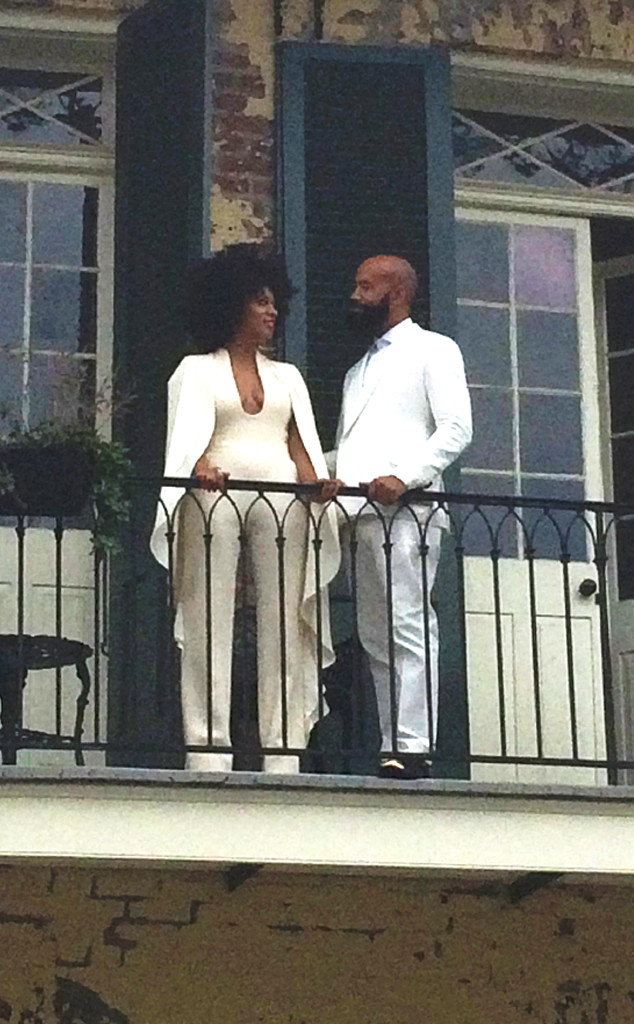 It's official!
Solange Knowles tied the knot with her longtime love Alan Ferguson on Sunday in front of about 100 close friends and family (including Beyoncé, Jay-Zand Blue Ivy Carter!) at a church in New Orleans.
The guests, including Bey and her family, all sported shades of white. The singer and Blue Ivy wore dresses, while Jay Z sported a white suit. The couple beamed as they took photos after the ceremony, while mom Tina Knowles was spotted holding hands with her boyfriend.
Before the wedding, Solange and her beau were spotted riding bicycles, during which several residents congratulated them on their upcoming nuptials, E! News has learned.