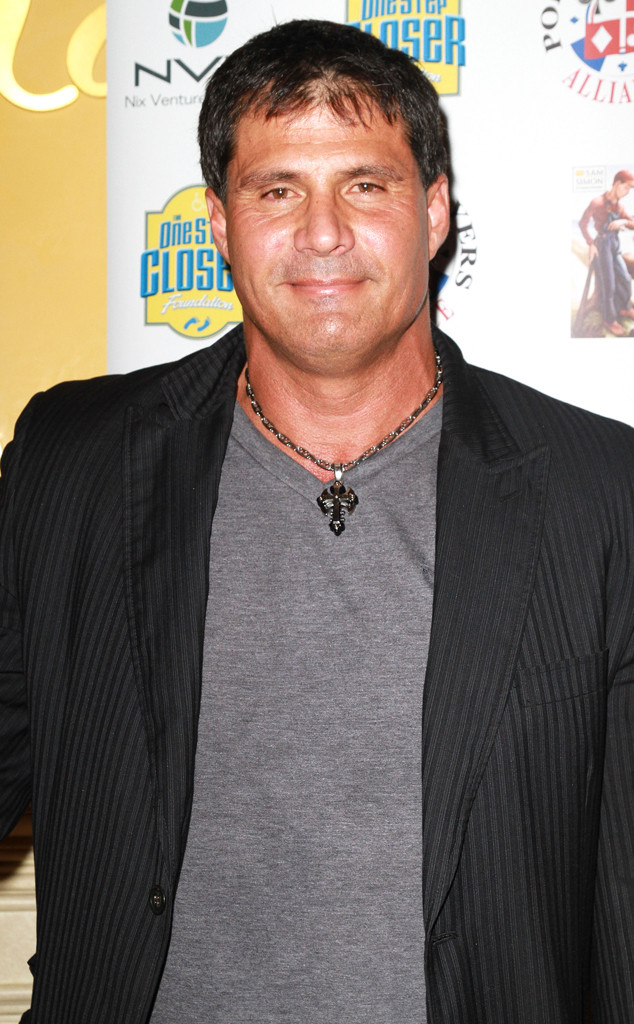 Marcel Thomas/FilmMagic
Did we REALLY need to see that, Jose Canseco?
The retired baseball star and The Surreal Life and The Celebrity Apprentice alum says his finger has fallen off after it was reattached in surgery following an accident and has shared some pretty horrific and graphic evidence of what his hand looked like beforehand. (Click to see his gross photo, if you dare. Don't say we didn't warn you! You can't unsee this!)
Canseco, a former player for teams such as the Oakland A's and Texas Rangers and author of the controversial 2005 book Juiced: Wild Times, Rampant 'Roids, Smash Hits, and How Baseball Got Big, had accidentally shot off part of his middle finger while cleaning his handgun late last month.
According to him, the result of his surgery wasn't that great. He could feel it. He could smell it.
"Dam I was playing in a poker tournament last night and something crazy happened to my finger that I shot off and they put back on," he tweeted on Friday. "I knew something crazy was going to happen with this dam finger cause it felt like it was falling off. (sic)"