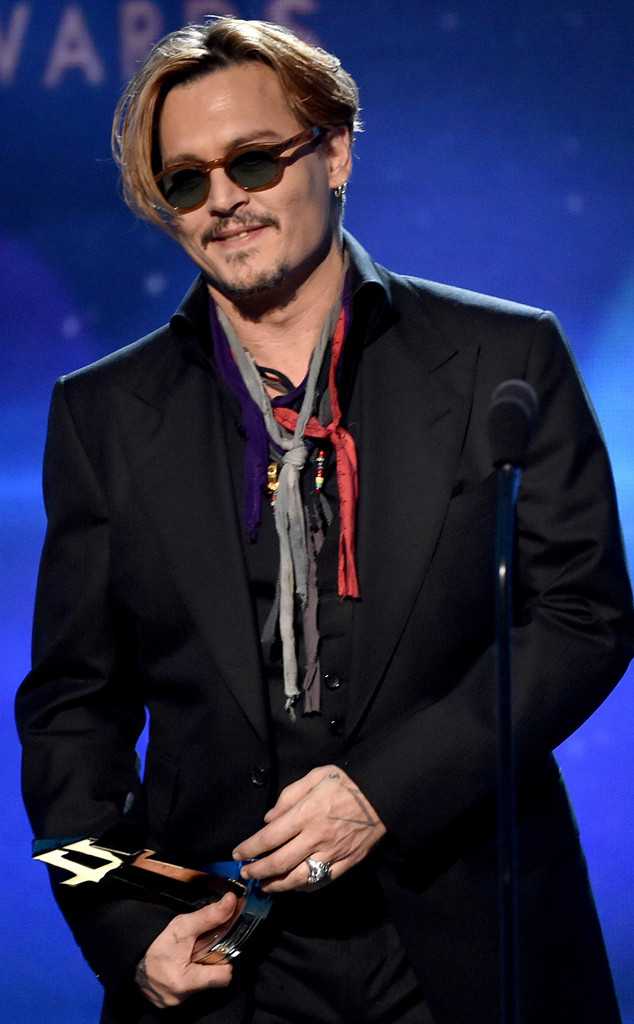 Kevin Winter/Getty Images
While you couldn't miss the bizarrely behaved Johnny Depp on stage last night during the first televised Hollywood Film Awards, there was a lot going on that the cameras weren't rolling on inside the Palladium.
Here, we give you five things you didn't see on TV:
1. Early Bird: Kristen Stewart was one of the first to take her seat inside the theater. At one point she was all by her lonesome at her table before being joined by Wash Westmoreland, the co-writer and co-director of Stewart's new Oscar-buzzy indie Still Alice.
2. Now You See Me, Now You Don't: Most of the big stars didn't take their seats in the audience during the ceremony. Angelina Jolie, Robert Pattinson, Reese Witherspoon, Jennifer Lopez, Robert Downey Jr. and yes, Mr. Depp simply came to the show, walked on stage, said their spiel and went home.