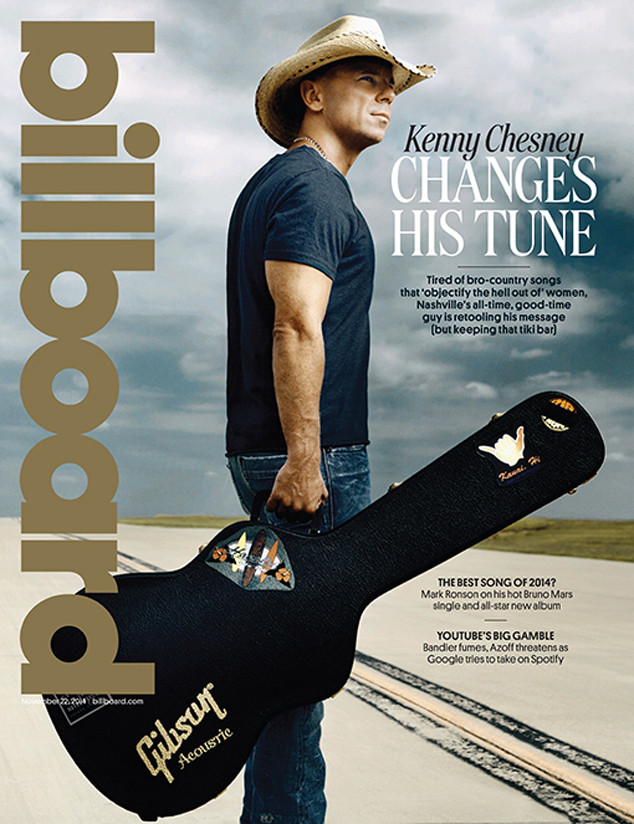 Billboard
It's been 20 years since Kenny Chesney released his very first album, and now in his latest interview with Billboard, he's more honest about the country scene than ever.
The crooner, whose 16th studio album The Big Revival debuted at the top spot on the country albums chart, is opening up to the magazine about the double standard he's seen in songwriting in particular.
"Over the last several years, it seems like anytime anybody sings about a woman, she's in cutoff jeans, drinking and on a tailgate—they objectify the hell out of them," he told the mag. "Twenty years ago, I might have written a song like that—I probably did. But I'm at a point where I want to say something different about women."
Chesney also semi-slammed other musicians who have made their foray into reality television shows, ahem, like American Idol.