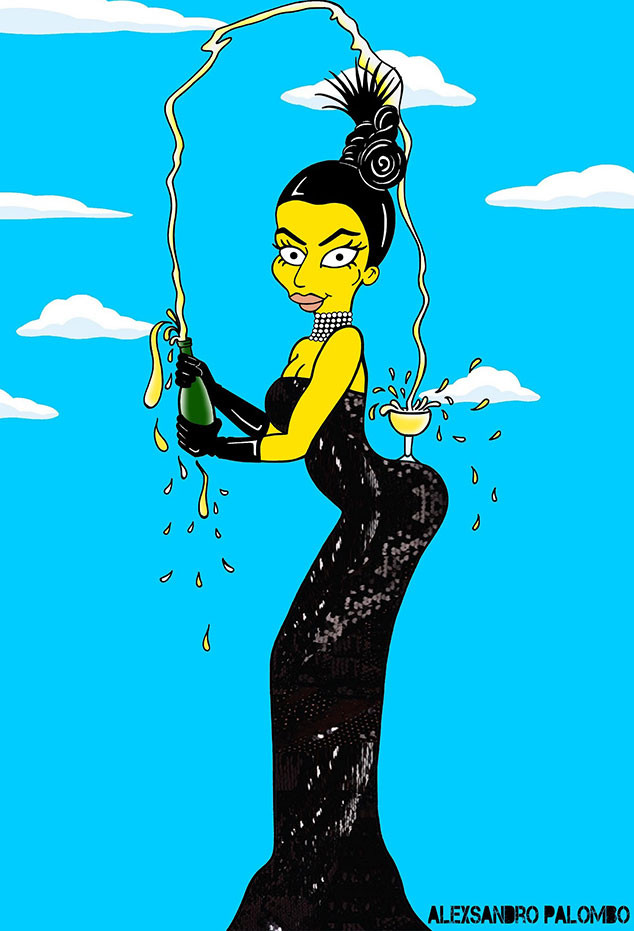 aleXsando Palombo
Sometimes art is meant to shock and titillate.
And sometimes...it deflates.
Artist aleXsandro Palombo, known for his Simpson-izations of Kim Kardashian, Kanye West, Kate Middleton and other culturally relevant types, has of course given the Springfield treatment (he is unafilliated with the show) to Kim's controversial Paper magazine cover shoot.
Perhaps his work was already in the can by the time yesterday's full-frontal extravaganza hit the Internet, but Palombo stuck to what was in, er, hindsight the much more family-friendly photos in which Kim bared her unbelievably round butt and balanced a champagne glass on her tush.