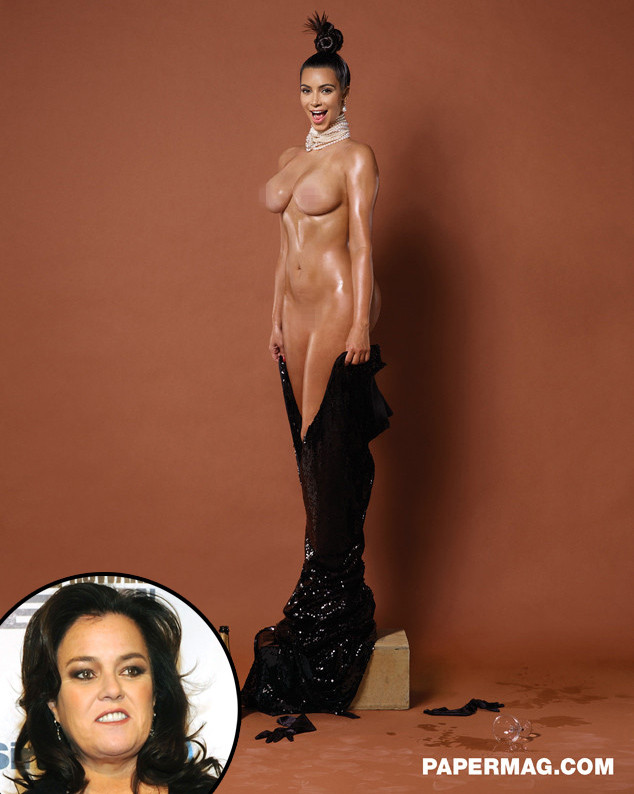 Mike Pont/Getty Images; Jean-Paul Goude/Paper Magazine
It seems like everyone has something to say about Kim Kardashian's full-frontal naked Paper magazine cover!
On this morning's episode of The View, the ladies couldn't avoid talking about Kim and her super-sexy and super-revealing nude photos.
"Kim Kardashian I guess tried to break the Internet with her butt shots, and now she's showing us the other side," Whoopi Goldberg said as Kim's booty and full-frontal pics flashed on a screen behind her. "So I guess people are a little freaked out by it, but is the full-frontal thing bothering anybody here?"