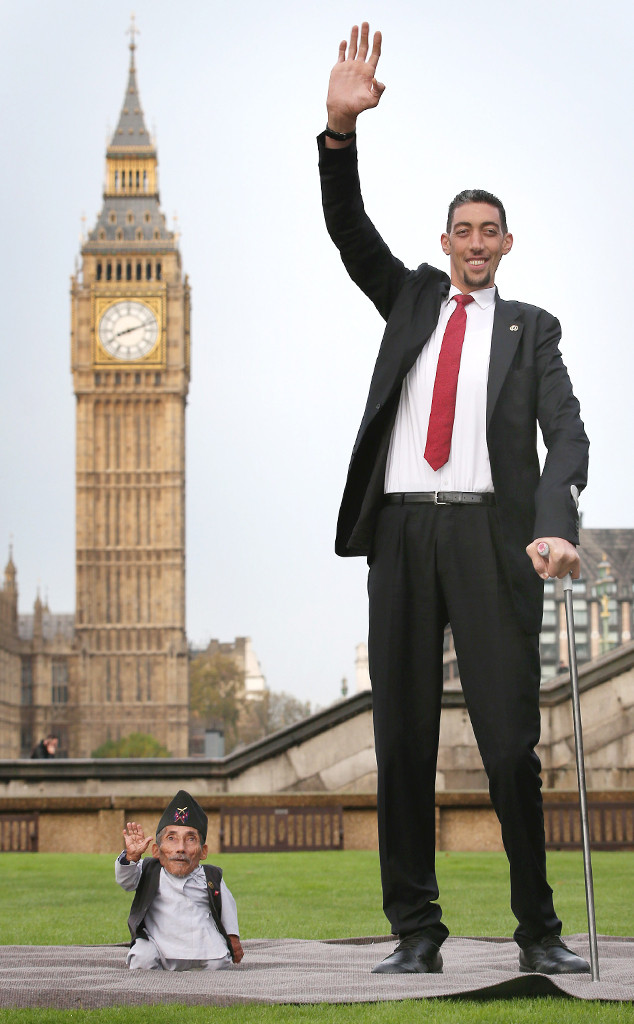 Peter Macdiarmid/Getty Images
People come in all shapes and sizes—just look at these two!
On Thursday, otherwise know as Guinness World Records Day 2014, the world's tallest man and the worlds shortest man met for the very first time in London!
Sultan Kösen, a 31-year-old farmer from Turkey who stands 8-foot-9, became the world's talent living man in 2009 per Guinness World Records, taking the title from China's Xi Shun, who stood 7-foot-9.
As for the shortest man ever? Chandra Dangi, a 71-year-old from Nepal, stands just 21.5 inches tall, which, according to Guinness, makes him about the same size as six stacked cans of baked beans. Chandra is the shortest adult human ever to have had their height verified by Guinness World Records, beating a benchmark set by the late Gul Mohammed from India, who was 22.5 inches.