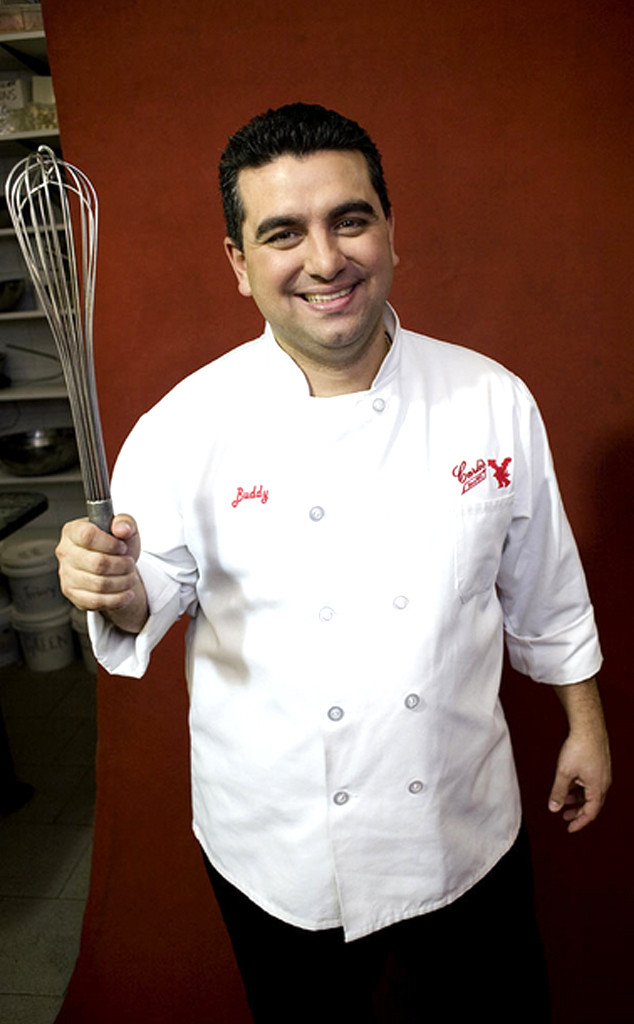 Heather Swanson/TLC
UPDATE: Buddy Valastro released the following statement: "To all my family, friends, fans and supporters, please know that I want to share and explain to you what happened today and I look forward to doing so at a later date. I appreciate your support and understanding as we handle things privately as a family."
He also posted a photo from the bakery with the caption, "Here In Carlos bakery Marlton and what a great reaction from the community I love this place I feel at home here @carlosbakery."
________________________________________________________________________

Cake Boss' Buddy Valastro has been charged with a DWI and DWAI in New York City.
The 37-year-old baker was arrested shortly after 1:00 a.m. Thursday near Penn Station, a New York City Police Department spokesperson confirmed to E! News. Officers observed Valastro driving erratically and swerving between lanes. He had blood shot, watery eyes. Officers smelled alcohol on his breath. He was unsteady on his feet when he got out of the vehicle. He was given a sobriety test, which he failed. He was taken to to central booking in Manhattan for arraignment.
E! News reached out to Valastro's corporate headquarters for comment but did not receive an immediate response.
Valastro rose to fame in 2009 when Cake Boss premiered on TLC. The reality program centered upon the family's Hoboken, N.J.-based family business, Carlo's Bakery. Following the success of the show, multiple franchises have opened, including Cake Boss Café, located in NYC's Times Square.