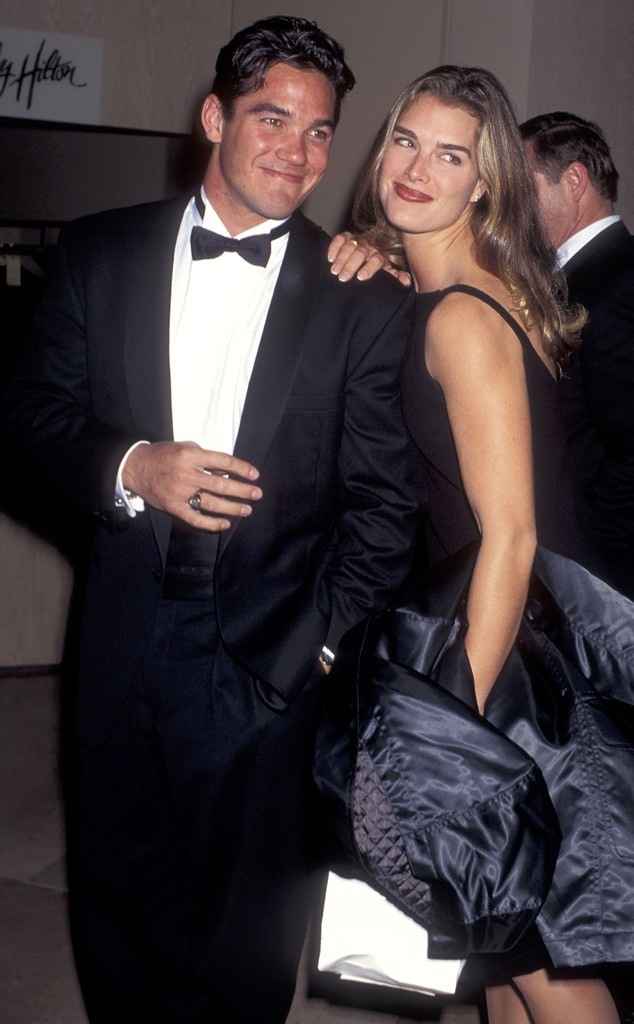 Ron Galella, Ltd./WireImage
When she was a junior at Princeton, Brooke Shields fell in love with a future Superman.
And though they ultimately never married, the Blue Lagoon star did eventually decide that she and Dean Cain should consummate their relationship after years of dating.
In her new memoir, There Was a Little Girl: The Real Story of My Mother and Me, Shields opens up about the way in which her mom affected pretty much every area of her life, not least of them dating and romance.
"She loved that I had briefly dated John Travolta, Jimmy McNichol, Leif Garrett, Scott Baio and John Kennedy," she wrote of her mother and manager Teri, who "trusted that I would keep my vow of chastity."
But when she met Cain, who was a football player at Princeton, Shields writes, "Mom was unjustly judgmental of our romantic relationship and she feared it on a deeper level. I don't know if she would ever admit to it but this threat went beyond Catholicism. I believe she wanted me to stay hers alone. She believed in an absolute hold she had on me...And growing up, and having sex, would mean that I was leaving her."
The night finally came, Shields recalls, when she was 22, after she and Cain had "been together for what seemed like a lifetime."
The now 49-year-old actress, who has two children with husband Chris Henchy, recalls losing her virginity as a "beautiful" experience that unfortunately was followed by the onset of overwhelming guilt.
Michael Loccisano/Getty Images
"It should have been what I had wished for myself, but in an instant, guilt slapped me in the face," Shields writes. "Instead of giving in to what was a loving, and emotionally safe, relationship, and excaping into the most intimate and deserved moment, I began to cry deeply and silently...I got so overwhelmed that I jumped out of my bed" and bolted out of the room.
"I was buck naked, streaking down a hallway and running as if I had just stolen someone's wallet. What a sight!" she continues. "Dean leapt up and ran after me with the comforter in his arms. He threw it around me, grabbed me around my shoulders and stopped me from running."
Shields writes that both no longer being a virgin and being out of college marked the beginning of the end of her relationship with Cain. She really has nothing but the nicest things to say about him, admitting that at the time she "could not handle loving somebody more than my mom."
There Was a Little Girl: The Real Story of My Mother and Me is on sale Nov. 18.