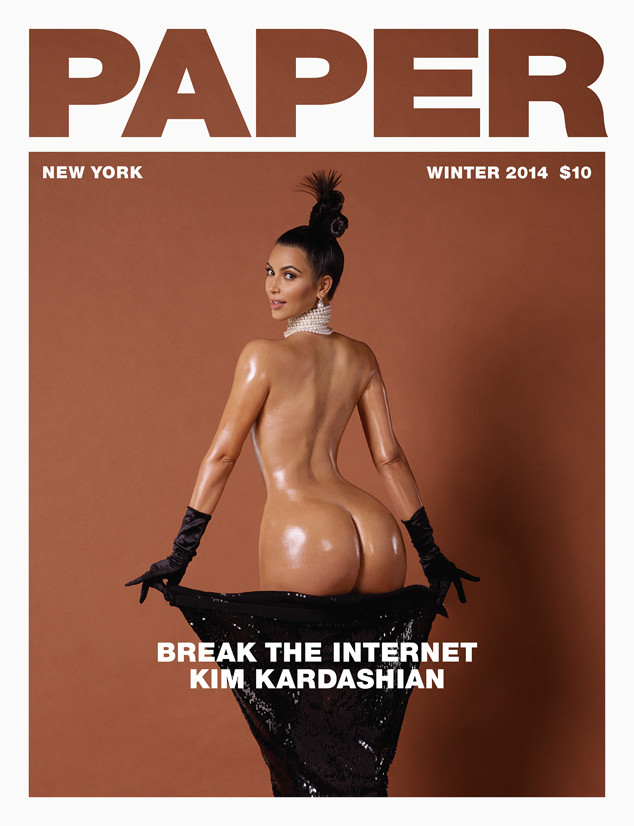 Jean-Paul Goude/Paper Magazine
We get it: You're likely still trying to wrap your head around Kim Kardashian's revealing cover shoot for Paper magazine.
One of the Internet's biggest questions has to be whether or not the Keeping Up With the Kardashians star's body had any, shall we say, contouring. According to Kim's longtime makeup artist Mario Dedivanovic, that certainly wasn't the case.
"Just oil and great lighting," he shared with E! News exclusively. "The makeup was actually really quick. It took about 20 minutes because the hair took so long."
The magazine's winter cover features Mrs. Kanye West butt-naked as she casually emerges from a black beaded evening gown. Her hair is up in a funky bun as she shares a smile for the scandalous shot.
After the shoot took place during Paris Fashion Week, Dedivanovic explained to E! News that the inspiration was simple and sweet.