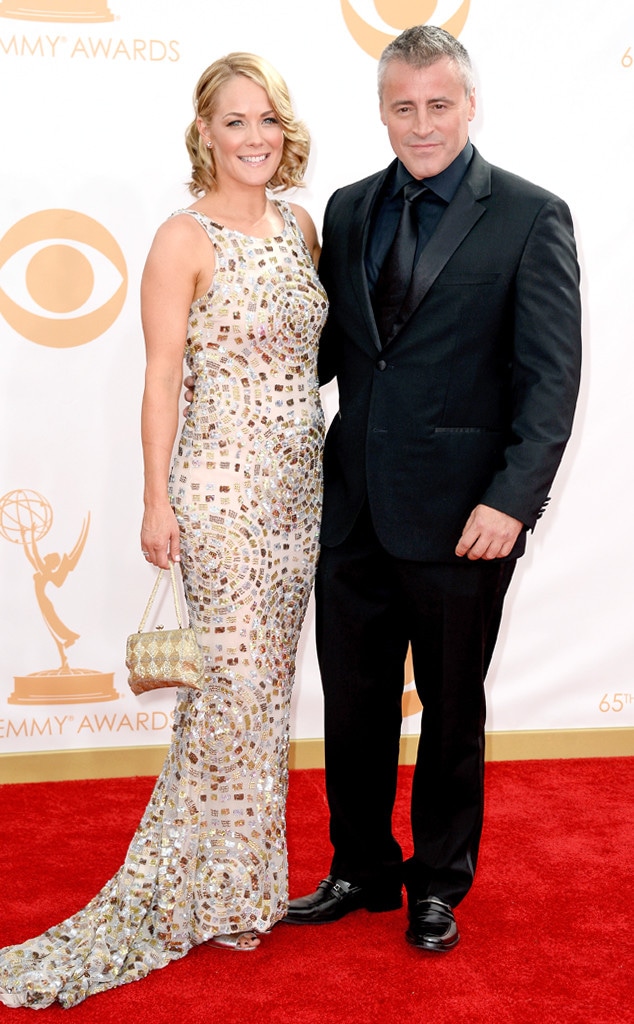 Frazer Harrison/Getty Images
Matt LeBlanc was a known womanizer on the small screen, but life does not imitate art in this scenario.
The former Friends star made headlines today after an In Touch Weekly story claimed the 47-year-old was seen cheating on his girlfriend of eight years, Andrea Anders, during a Halloween party in Austin, Texas.
The mag reports that LeBlanc, who was dressed as a masked crusader, hooked up with "several scantily clad women" during the big bash, and added, "He maintained a low profile earlier in the night, but around 1:30 a.m., he started getting very flirty with the bottle service girls."
Well, E! News has learned that's not the case.
"That absolutely did not happen," the actor's rep tells us. "Fans were coming up to him all night asking for pictures."
Additionally, we're told that LeBlanc, who arrived and left the party alone, was just trying to be polite. The rep also told InTouch Weekly that the star did not leave with anyone.
The celeb has been dating his Joey co-star since 2006 after ending his marriage to Melissa McKnight.
While nothing was going on with the three women from the party, there are three women aside from his girlfriend who remain a part of his life: Courteney Cox, Jennifer Aniston and Lisa Kudrow.
"They FaceTimed me from the restaurant," LeBlanc told us of the trio's dinner date back in July. "So I talked to them over the phone and saw them all."
However, LeBlanc wouldn't exactly call it a reunion. "They've been eating lunch together for 20 years. It was no reunion. They never split up."